Kid Draws Her Mum's Portrait And The Result Is Hilariously Accurate!
26 February 2018, 13:38 | Updated: 7 June 2018, 17:00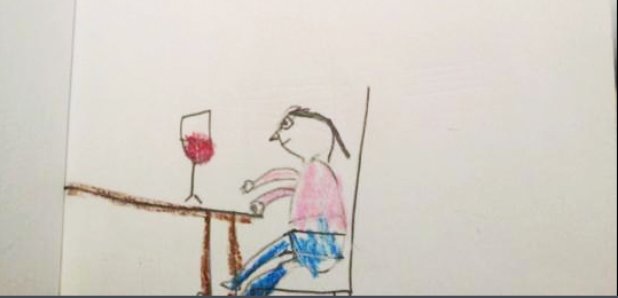 The days of a scribble drawn with love are over, as this cheeky child sketches up a much more hilarious image.
Every mother looks forward to the day her child comes home from school with an adorable portrait of her mummy.
We're more than happy to look beyond the various scribbles, heavy-handed crayon and colouring outside of the lines, because we know that it was made with love - regardless of whether they drew us with a big nose, ears or a hairy face.
Well one mother got the surprise of her life, when her daughter's school assignment revealed her favourite pastime activity in what was the most accurate portrait ever!
In a picture posted to Reddit, the mother told users: "My friends daughter had a school assignment to "Write once sentence about a family member and draw a picture about it".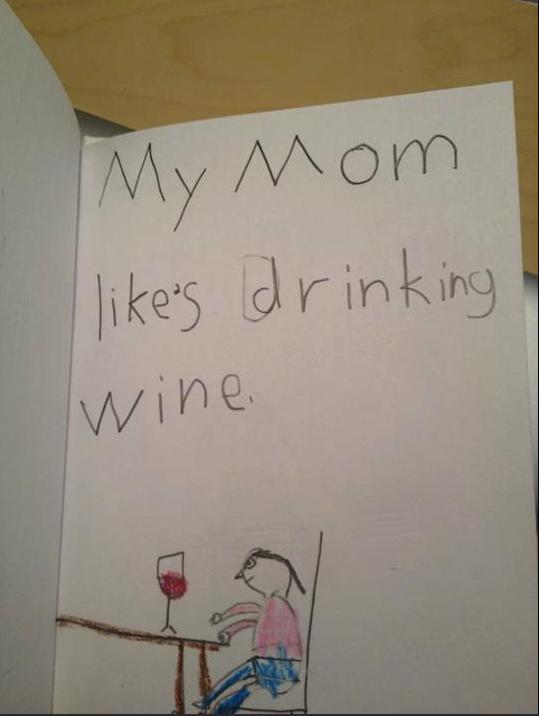 Picture: Reddit
The brightly coloured picture features her sat at a table with a large glass of red wine, with the caption: 'My mum likes drinking wine'.
Of course, the hilarious image has since gone viral and attracted thousands of comments on the Reddit thread, as users couldn't believe the cheeky, albeit innocent, portrait.
"Mommy drinks because you cry alot!" A user quipped, while another wrote: "That's going to be one awkward parent teacher conference."
While other users began to invent their own hilarious captions.
One user wrote: "Honey, don't capitalise 'drinking' I don't want your teacher to think I'm an alcoholic."
"Coincidentally, this child is probably also the reason mom drinks wine," wrote another.
You've got to love them!