Kid Makes Up Own Answers To Famous Proverbs - The Result Is Genius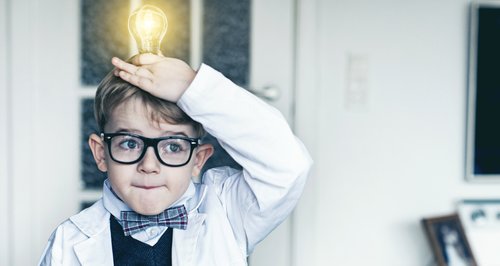 Nothing says free spirit quite like doing your school homework without asking for help...
She's known only as Bela, but we're already HUGE fans of her amazingly original outlook on the world.
When Social Media user 'Haggysack' got sent one of her friend's kid's homework, she decided to share Bela's brilliant answers with the world... and we're so glad she did.
We have to agree with 'Haggysack' when she comments: "I realise this kid is going places."
One of my friends just sent me her kids homework. After the answer at the bottom, I realize this kid is going places from funny
Picture: Haggysack via Reddit
In the true spirit of things we decided to create our own at Heart HQ.
Check them out:
All work and no play makes Jack… really REALLY angry.
Don't bite the hand…go and get some lunch if you're hungry!
When the cat's away… play with your dog instead.
People in glass houses… are obviously being hit by extortionate living prices too.
If at first you don't… oh who cares?
Don't count your chickens… because they don't like to be counted.
Don't put all your eggs… in one omelette.
It's all Greek… salad.
It's all fun and games until… Lord Voldemort returns!
Got that?!