Mum warns parents of 'deodorant challenge' leaving kids with severe burns
9 May 2018, 15:17 | Updated: 7 June 2018, 17:00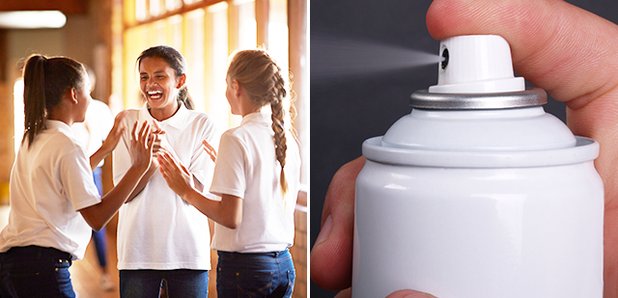 A potentially dangerous craze is spreading across playgrounds as children are daring each other to take part in the 'deodorant challenge.'
The 'game' involves spraying deodorant onto someone else for as long as possible - and is resulting in youngsters needing skin grafts to repair the damage.
One mum has taken to Facebook to show the injuries that his daughter, who is in year 10, still has on her arms three weeks on.
The angered parent wrote: "I seldom rarely do this, but on this occasion, I would like this post spread wide and far.
"For any parents who have children, please, please sit them down and show them these pictures.. These are the damaging results of something known as 'The Deodorant Challenge' which is currently doing the rounds in Yate and literally involves spraying deodorant on to someone else for as long as possible.
"It's that simple and results in severe secondary burns. The pictures below are that of my Year 10 daughter's arm THREE WEEKS ON which may still as yet require a skin graft..."
Jamie revealed that her daughter now has to have weekly check-ups at the surgery to assess the burn.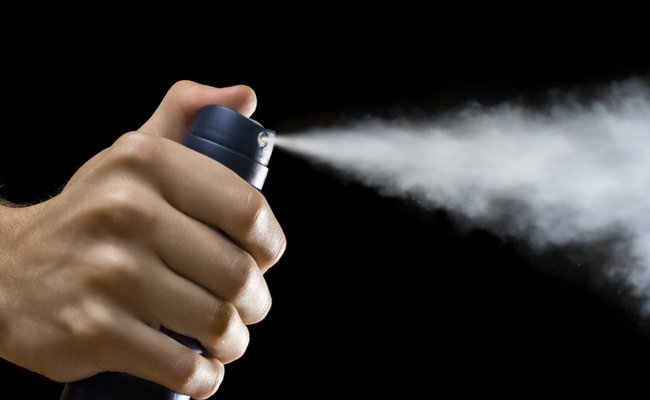 Credit: Getty
It seems that this new playground trend isn't just confined to the area of Yate; after sharing her Facebook post, many other parents responded expressing that their children were also experiencing the same thing.
One user wrote: "They're doing it with asthma inhalers also, my daughter got burnt 2 weeks ago", whilst another put: "My eldest son did this when he was in secondary school and it went really bad. I hope your child recovers quickly."
One added: "Your poor daughter - I hope it clears up and she doesn't need a graft. I will be showing this to my 11-year-old son and explaining the dangers."
Many others promptly tagged their teenage children in the post to serve as a warning not to partake in the 'game.'

Credit: Getty
Experts are advising that if your child ends up with a deodorant burn, you should seek help immediately to ensure minimal scarring in the long term. The University of Utah advises that a fresh burn should be washed with warm water, which will remove any residue from the chemical in the deodorant, and then a visit to the doctor to assess the severity of the injury.
WATCH! Mum defends decision to have 'favourite' child: