'Lawnmower parenting' is doing your kids more harm than good
19 September 2018, 11:05 | Updated: 19 September 2018, 12:26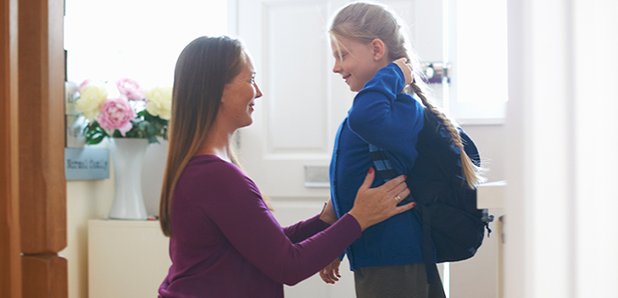 Are you guilty of being a 'lawnmower parent'?
Earlier this year, the term 'helicopter parenting' became a thing, after experts warned of the dangers 'smothering' children, and becoming too involved in their experiences and problems.
And now, a parenting technique dubbed as 'lawnmower parenting' has been highlighted by the We Are Teachers blog as something mums and dads should try to avoid.
'Lawnmower parenting' has been defined by the blog as "parents [who] go to whatever lengths necessary to prevent their child from having to face adversity, struggle, or failure."
It adds: "Instead of preparing children for challenges, they mow obstacles down so kids won't experience them in the first place."
The blog poster, who has chosen to remain anonymous, penned that they believed lawnmower parents "came from a good place" in not wanting to see their child go through hardship or struggle.
However, they were quick to add that this style of parenting can be damaging to a child's upbringing, and wrote: "In raising children who have experienced minimal struggle, we are not creating a happier generation of kids.
"We are creating a generation that has no what idea what to do when they actually encounter struggle," they wrote.
"A generation who panics or shuts down at the mere idea of failure.
"A generation for whom failure is far too painful, leaving them with coping mechanisms like addiction, blame, and internalization. The list goes on."
They also added that childhood is the stage in a person's life when individuals have to learn the hard way - learn that they may fail an exam, or forget something important, or have to stand up for themselves in group situations.
The blog post rounded off with a strong statement: "If we want our children to be successful, healthy adults, we must teach them how to process through their own challenges, respond to adversity, and advocate for themselves."
Do you agree? Vote in our poll below: