'Lazy' mum lets her daughter, 13, manage family finances
6 July 2018, 11:03 | Updated: 6 July 2018, 12:28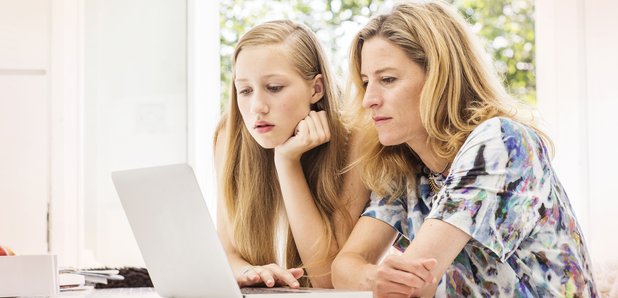 Self described 'lazy' mum Brooke Hampton has her daughter managing the family budget - and she sees nothing wrong with it.
Being a parent is a million different jobs rolled into one... but one mum has found a way of doing slightly less than the nom.
Brooke Hampton, who runs a blog called Barefoot Five has described herself as a 'lazy mom' after recruiting her kids to help her out in areas around the house you might not normally call on the children for assistance with.
Forget tidying their rooms or laying the table, Brooke has her 13-year-old-daughter managing the household grocery budget and uploaded a photo of her teen onto the Holy Flow Parenting Facebook page of her surrounded by receipts.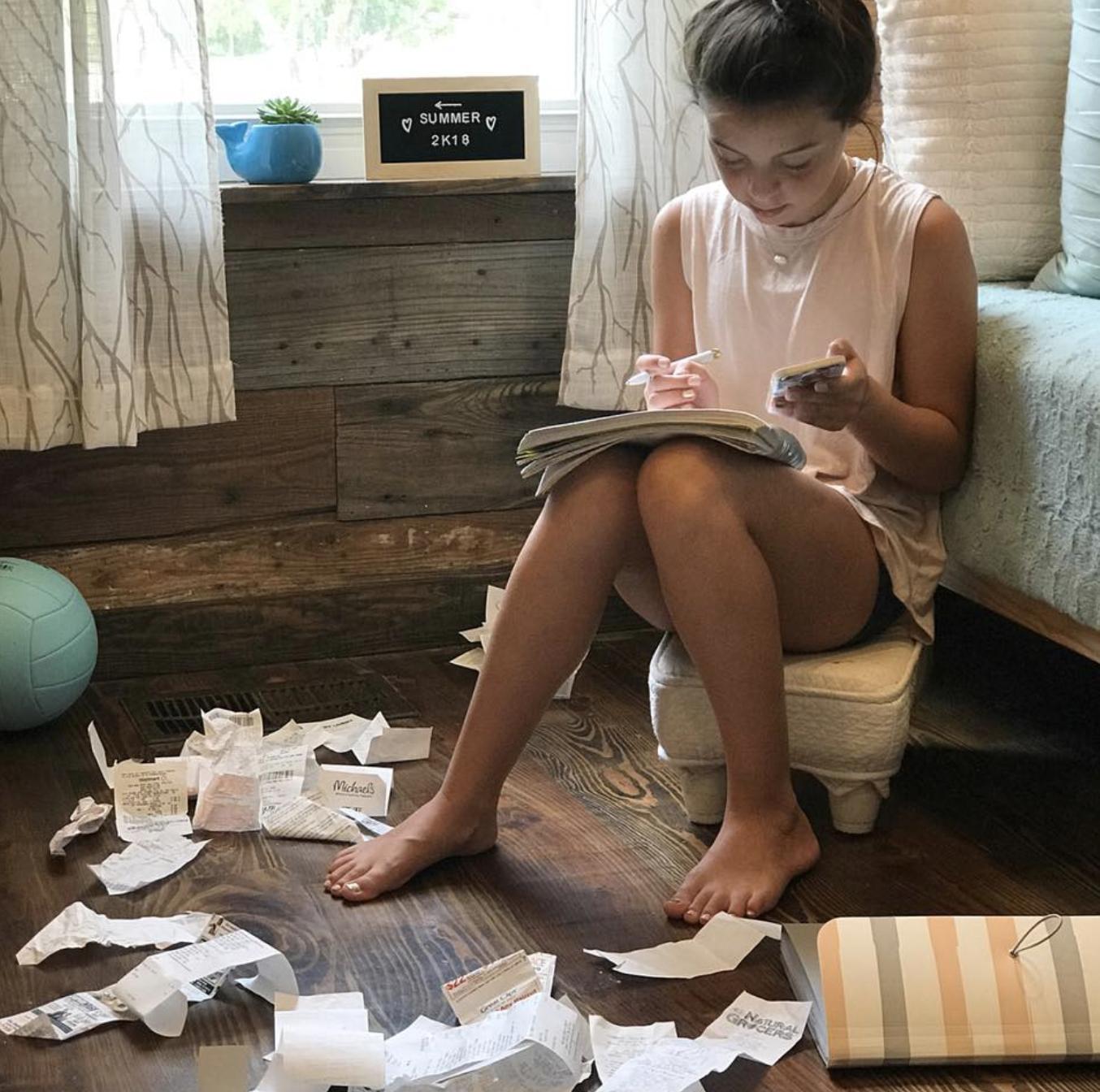 Picture: Facebook Holy Flor Parenting
Alongside the picture she wrote: "Lazy parents raise better kids.
"I posted a photo of our 13 year old doing her end of the month calculations.
"She handles our household grocery budget each month. I was shocked at how many messages I got telling me she was too young to have so much responsibility.
"They labelled me a lazy mom and I took it as a compliment"
She then went on to explain how she is lazy on purpose to help her kids learn for themselves and that they are 'thriving' for it.
Brooke added that many parents are guilty of underestimating their children, and urged other mums and dads to be patient and let their children try out various jobs around the house for themselves.
She continued: "It takes patience and determination to be a lazy parent.
"Because the way they do it won't be perfect (at first), they'll make ungodly messes, it will be crooked and mismatched, things will break, and it will likely take 4 times longer than if you just did it yourself."
Would you take this approach and trust your children with unconventional jobs around the house?