Little Boy Wants To Play Dress Up As A Drag Queen And The Results Are Fabulous!
6 July 2017, 15:44 | Updated: 7 June 2018, 17:00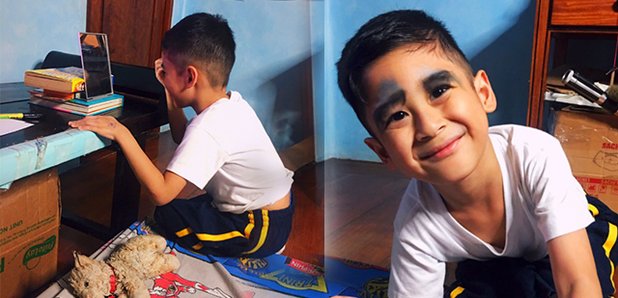 This little boy was inspired by his mum's favourite TV show and we think he looks so glam!
Let's be honest, gone are the days where little boys have to grow up in a world where they feel like they need to dress up as a soldier, doctor or fireman or little girls feel like they have to put on a princess dress.
In the news recently we've seen little boys who idolise Frozen stars Elsa and Anna and now this little guy has an unlikely but fierce icon that he wanted to dress up as home - Ru Paul.
For those who don't know, Ru Paul is a drag icon and is the host of popular 'Next Top Model' esque show, Ru Paul's Drag Race. When Mikli Fiera Jorge was watching an episode with her son she didn't expect him to be so inspired, but thank goodness he was because the results are fabulous!
We were watching RuPaul's Drag Race last night and this little one was, "I want to do that also!" pic.twitter.com/fgCWvvyLUr

— Mikli Feria Jorge (@hiddenmikli) July 5, 2017
What a cutie! He headed straight for his mums make up bag and headed right for the eyeshadow palette.
It looks like after he got a little too creative with the blue eyeshadow mum had to step in and make his brows 'on fleek' and polish up that smokey eye. He looks like he's having a blast!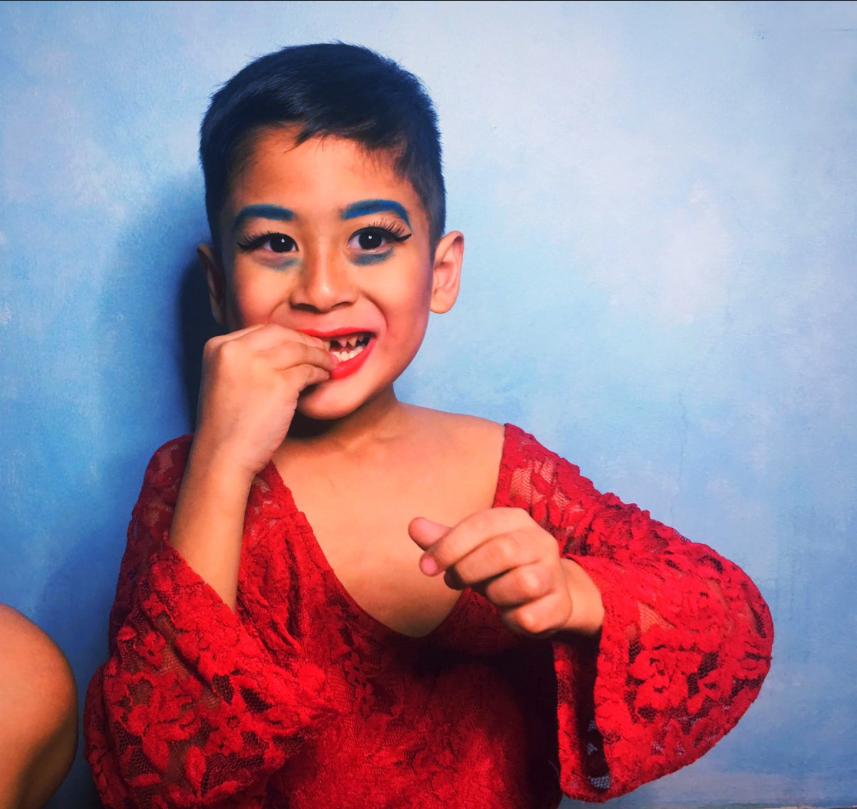 His mum also tweeted that "He had me do his wings, insisted on eyelashes, ate carefully to not ruin his lipstick" and insisted that she bought him a wig!
In true drag queen form he even thought of a witty name for his mum if she ever fancied giving it a go too - Cat Astrophi! Get it? Catastrophe!
He definitely has all the traits of a drag queen in the making but most importantly he looks like he is living his best life and enjoying every minute of playing dress up with his mum.
She wanted to get in on the action too...
Um, momma wanted in on the action too ok pic.twitter.com/Hm7awwn0yG

— Mikli Feria Jorge (@hiddenmikli) July 5, 2017
They both look fabulous! And we think it's great that Mikli is encouraging her son to express his creativity however he likes, and if that's using a fierce shade of eyeshadow that's fine by us.
July 5, 2017