Teacher's Flashmob At Leavers' Assembly Will Have You HOWLING With Laughter
4 July 2017, 11:42 | Updated: 7 June 2018, 17:00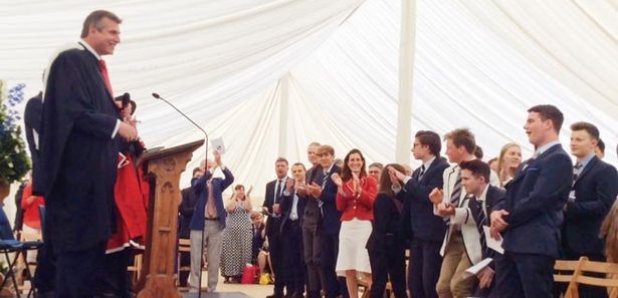 Principal Chris Wheeler roped in his fellow teaching staff to give senior school leavers the most memorable assembly yet!
Leavers' assemblies are always emotional, they mark the end of an era and signify another developmental milestone!
To mark the occasion and in a bid to give the pupils an assembly to remember, Principal Chris Wheeler of Monkton Combe School in Bath was addressing his students when he suddenly whipped out a microphone and began to belt out a rousing rendition of 'One Day More' from the musical Les Misérables,.
Even better, he'd roped in a number of staff for the surprise too and it wasn't long before the entire flash mob had joined in.
Channeling his inner Jean Valjean, Mr Wheeler began the song from Les Misérables, before other teachers scattered among the pupils joined in, including Deputy Head Joe Sidders, English teacher Joanna House, Matron Sister Dee, Mathematics teacher Alice Fox, History teacher Sam Palmer.
While many of the singers are a far cry from being in tune, the fact that they had plucked up the courage to sing in front of the room full of pupils and parents and gone to the efforts to plan the surprise in the first place, meant that the crowded room rewarded the singers with a standing ovation.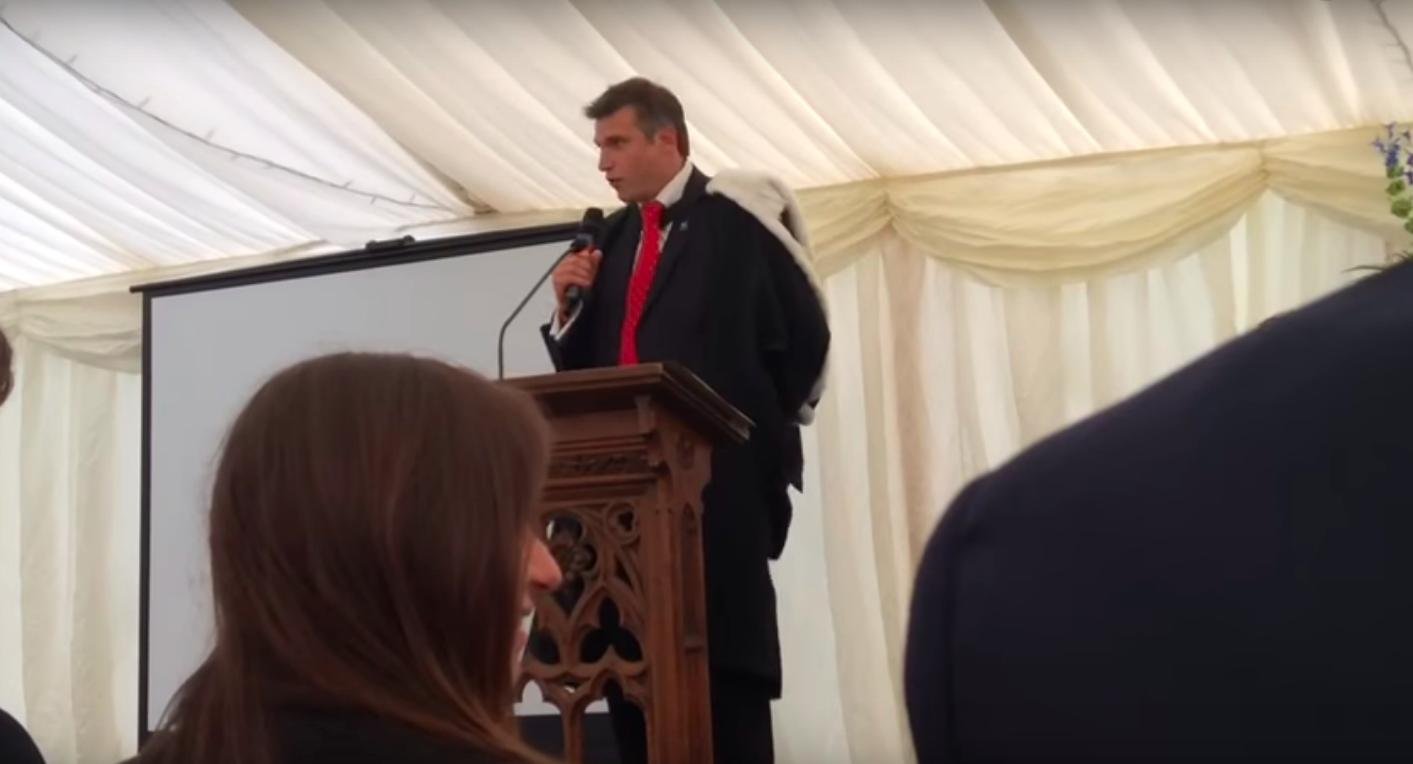 Principal Mr. Wheeler broke in to song. Picture | Monkton School
One parent said: "I've been to a few prize givings, this one was outstanding!". Meanwhile a Monkton pupil added: "It was brilliant. Genius idea! Chris and co., you really rock!"
The man behind the prank, Mr. Wheeler said: "I am always keen to show pupils that just as we ask them to put themselves out there, so we are prepared to do the same. There aren't many schools where the deputy head, medical centre nurse, a houseparent, pupils and even a governor would be prepared to risk embarrassment in the name of fun but I am very proud that Monkton is one."
The thing is Mr. Wheeler, how are you going to top it next year?