This new bedtime app helps kids fall asleep 20 minutes quicker
16 May 2018, 11:59 | Updated: 7 June 2018, 17:00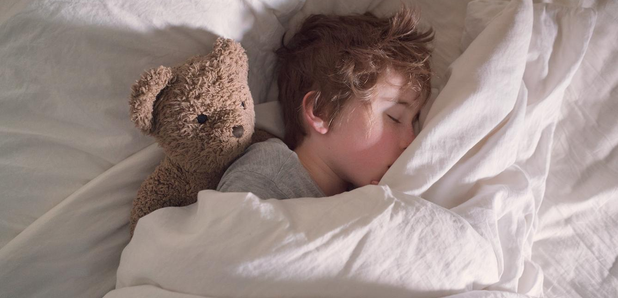 Parents from both the US and the UK have been singing its praises - and helping them get a good night's rest, too.
If you have a nightmare getting your kids off to sleep, the new Moshi Twilight Sleep app might just be the answer to all your prayers.
The bedtime app which has impressed a number of parents from both the UK and US, features soft spoken narrated stories and melodies that send children to sleep.
Seventy per cent of parents have given it raving reviews claiming that their kids fall asleep 20 minutes quicker after listening to it.
Sleep expert and physiologist Dr Nerina Ramlakhan said: "The Moshi Twilight app can help to settle children and create a greater sense of peace and inner safety when used as part of a regular bedtime routine."
Michael Acton Smith, The chairman of the children's app company, Mind Candy, added: "We understand the challenges faced by millions of parents every day in getting their kids to sleep.
"Our Sleep Stories have been created to support bedtime routines alongside the traditional bedtime story, to be played once children are ready for lights out, to calmly lull them off into a peaceful sleep."
Moshi Twilight Sleep app is free to download on Apple or Android device, and extra content is available for parents who choose to pay a £5.99 subscription per month.
Watch more: