Mother defends decision to raise one-year-old as VEGAN despite health risks
12 July 2018, 14:04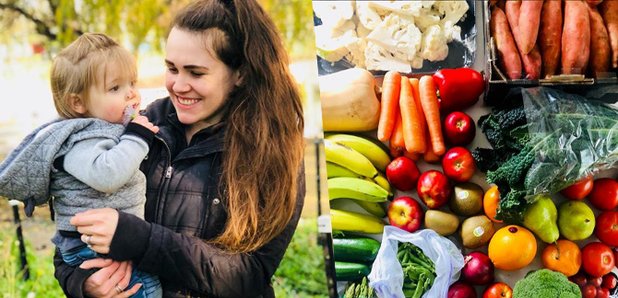 A mother has spoken out about her decision to raise her 14-month-old baby on a plant-based diet after receiving backlash from critics.
Emily Sonsie, 26, has defended her decision to ban all meat, dairy and poultry from her home, claiming her son Hunter is still able to enjoy a wide variety of vegan-friendly meals.
The Australian lifestyle blogger explained: "No food is off limits, he's had curry, pickles, green smoothies, nut butters, olives, noodles, rice paper rolls, all fruits and vegetables, dip and biscuits (hummus wins every time) and all sorts of spices and flavour.
"This list is endless. Anything we eat, he eats."
Doctors recommend giving children a varied diet, and advise against a vegan diet for children under five as children are the most vulnerable in the first years of their life.
Experts claims children should be consuming eggs and dairy at the very least, noting that a well-planned vegan diet with vitamin B12 and D supplements can be sustainable for older children.
However, Emily says she's never felt healthier and made the decision to be a vegan after an eating disorder plagued her for years.
She wrote in her blog: "I was always seeking out the next weight loss secret. Skinny tea, lemon water, diet pills. For a few weeks, I would reach what I believed was the "perfect" figure for me but it was unattainable and I would always regain the weight."
Since then she has been sustaining a strictly plant-based regime which she attributes to her new perspective on healthy eating.
"It was until I decided to turn to a plant-based diet that I felt truly liberated in what I was eating," Ms Sonsie wrote on her blog.
"All of sudden I wasn't eating certain foods for weight loss, but to feel great."
Emily claims once her body was restored to full health, she was able to fall pregnant with her son Hunter, and was shocked by the fact her new diet meant she never craved unhealthy foods anymore.
She added: "I no longer count calories. I can trust that what I'm putting my body is full of nutrients and will make me feel great for the day ahead, she said.
"I am finally at a place where I am not ruled by food. I love food. It's a healthy relationship now and I couldn't be happier."