Anyone Who's Ever Regretted A Purchase Will Sympathise With This New Mum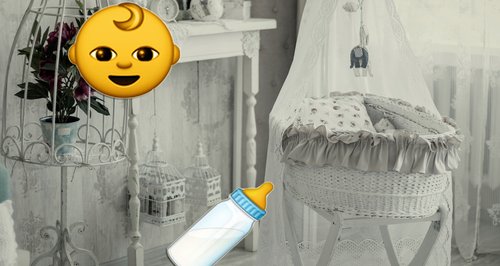 Being a new parent can be seriously tough!
You've just become a new mum or dad and you're absolutely loving it...mostly!
Sure there's the sleepless nights, the smelly nappies and the occasional vomit to clean up, but mostly it's incredibly wonderful.
In fact you're so desperate to do right by your little angel, that it can lead you to make some rather unusual and out of character decisions!
We've all been there.
So spare a thought for one poor mum who bought a traditional cot for her new bundle of joy.
The classic bassinet conjures up images any parent-to-be will recognise of floaty maternity gowns, idyllic bonding time with your baby and angelic scenes.
However, the cradle in question didn't turn out to be quite what Kobie Hughes had in mind...
The new mother instead had to admit that her dream purchase had gone very sour when she bought the cot gorgeous-looking and it turned out that her baby hated it!
The 32-year-old was then forced to advertise the retro bedding on retail website Gumtree.com.
"Designed in a time when babies were men, and those man-babies didn't need no comfy, flat, safe cradles to sleep in," Hughes told the magazine 'US Weekly'.
The desperate mother claims that her baby hates the vintage bassinet and she wants rid as quickly as possible, even claiming she'll throw in a bottle of wine for the new owner...lol!