Mum furious after stranger scolds her 'out of control' son in Aldi
24 August 2018, 09:13 | Updated: 24 August 2018, 11:18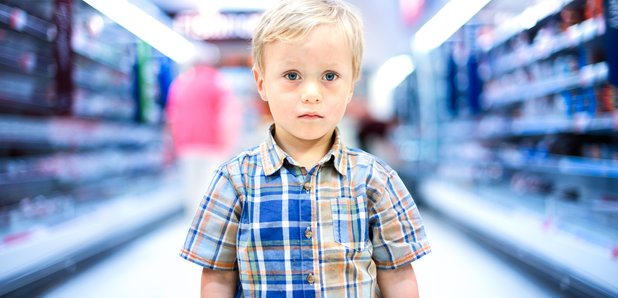 The mum claims that her son was leaping with excitement after seeing a bag of his favourite apples when the stranger approached.
A mum claims her young child is "too upset to eat" after being told off by a stranger in Aldi.
Hannah Sewell took to Facebook to slam the woman, who she claims approached them while on the weekly shop to criticise her parenting and crouch down and insult her son.
She claims that her son Caden, 4, had was jumping up and down in excitement when he spotted his favourite apples in an Aldi store in North Carolina, US.
However, his bubble was soon burst when a stranger approached Hannah and told her to "control her kid", before crouching down and addressing little Caden directly.
In an open letter on her Facebook page, Hannah wrote: "To the woman in Aldi that made my son and me feel like complete s**t today.
"I'm sorry you felt that my son being excited about getting a bag of his favorite apples and jumping up and down beside me was such a big deal that you needed to ask me to 'control my kid because people are trying to shop.'
"When I told you that he cant help it and was just excited, and even apologized to you, you decided to roll your eyes and cut me off.
"And then you did something I really wasnt expecting... I'm not sure if you noticed it when you bent down, but Caden got excited again thinking you were coming to say hi.
"He used to be afraid of strangers. We've been working on that. But instead of saying hi, you got close to his face and asked him 'What is wrong with you, does your mommy never take you anywhere?'"
Hannah continued her lengthy, post, revealing that the stranger didn't stop there, adding "Then you pointed out that he didn't say anything back to you.
"When I informed you that he is unable to talk, you laughed and said 'No surprise there, he cant even walk through a store' before walking away.
"Im not sure if you can tell, but you broke his f**king heart and mine when you did that. I left all of my groceries and walked out of the store.
"I took him to Wendys, his favorite place. I thought he would like some nuggets and he loves the apple slices there because they're different colors and he can line the colors up on his tray.
"But he didnt get excited. He didnt smile or jump. He just sat there with the saddest f**king look on his face while he picked at his food. I hope youre happy with yourself.
"Signed, pi**ed off mama."
Hannah then added an extra line to confirm that the woman was a customer, not a shop assistant.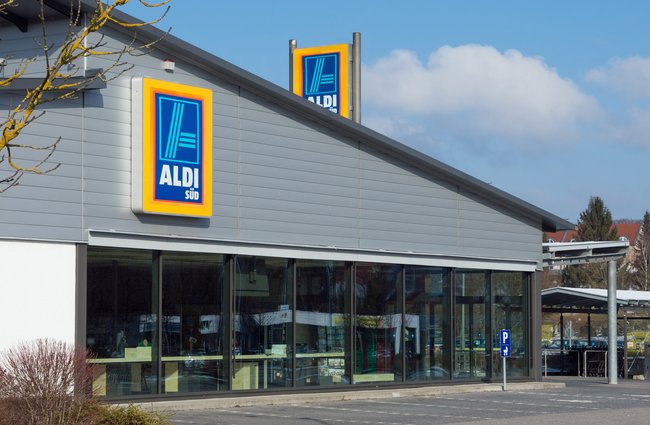 Credit: Getty - Hannah was shopping in a Aldi when the incident happened
The mum's open letter soon went viral, with other social media users flocking to the comments section.
One wrote: "Man, you have a lot of self control being able to hold yourself back from telling that woman off... she had no right to do that to your kid. I hope your son is feeling better and hopefully has gotten over that awful experience."
Another commented: "Aww that breaks my heart. Poor wee man", whilst a third put: "I cannot believe the audacity some people have...he's an innocent little boy...how could someone speak to a child that way!? My heart breaks for you and your son. Good work on being such a great mum and trying to cheer him up."
WATCH! Chrissy Teigen asks Luna about her first day of school and gets shock response: