Mum's rage after being banned from breastfeeding toddler in public swimming pool
21 August 2018, 17:15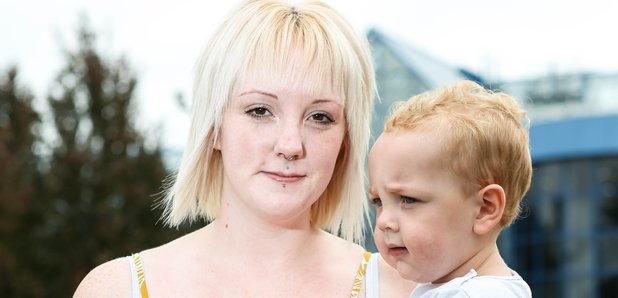 A mum-of-three claims a leisure centre acted illegally after asking her to leave a public pool to feed her 18-month-old son during a swimming lesson.
A mum has spoken of her embarrassment after she was asked to leave a public pool for breastfeeding her toddler in the middle of a swimming lesson.
Natalie Forester, 30, recalled how she was asked to leave the pool when she fed her son Josiah, 18 months, during a baby swim lesson.
She said that as she discreetly started to feed the grizzly tot, an instructor ordered her to leave the pool.
Natalie added that she has since found out is because breastfeeding is seen as having "food and drink" in the pool.
There are also additional health and safety concerns that children might vomit in the pool, which would call for it to be totally closed down to all users while it was cleaned.
Natalie, of Sneyd Green, Stoke, said: "I have breastfed all my three children and all of them have used the centre for swimming lessons over the years.
"I know all the staff as I go so often, so I was completely baffled when I was approached and asked to exit the water, I've been breastfeeding for the last eight years and never had any comment made to me before.
"Josiah is a real water baby but on this particular day he really wasn't happy and didn't want to join in, I could tell that he was probably hungry and so discreetly took myself away from the group so no one could see.
"When the instructor asked me to leave the water I was so shocked I just did as I was told. I could feel Josiah was getting cold sat on the edge but by the time we had finished the lesson was over.
"It takes around three minutes for him to feed and he would have been fine."
Natalie - who used to be the leader of a breastfeeding support group - later asked to see a copy of the council-run leisure centre's breastfeeding policy, which she has deemed "outdated and illegal".
The Daily Mail claims that the policy states "the centre actively encourages mums to breastfeed at the poolside but says it is 'discouraged' in swimming pools 'for the health and comfort of the child and to avoid the risk of the child regurgitating or vomiting in the pool'."
Natalie believes that this is at odds with the Equality Act of 2010 which states a mother is protected to feed her baby in a public place without any age restriction.
She said: "The policy is outdated. No matter what age you are, the water has a calming effect and babies thrive on being fed in the water.
"If they are worried about cross contamination, breast milk is sterile, and swimming pools are full of more harmful bodily fluids that I would not like to mention.
"They told me that it is to stop babies being sick in the water and so I responded by saying that they should not have a cafe alongside the pool.
"When breastfeeding, babies could need feeding at any time, so to encourage breastfeeding and then not allow that to happen means the policy makes no sense.
"If that had happened to a first-time mum if could have completely ruined their confidence. I could tell the instructor felt uncomfortable telling me but she was just following the policy.
"I have received a lot of negative comments since sharing my experience but it just shows how uneducated people are on the subject."
Councillor Anthony Munday, Stoke-on-Trent City Council defended the local authority's policy.
He said: "We have many areas at our poolside where breastfeeding can take place and actively promote and support this, although we do ask that breastfeeding doesn't happen in the pool.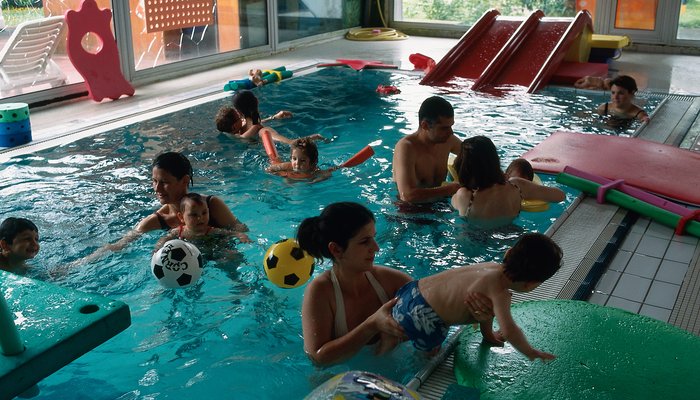 The pool was only in use for the swimming lesson (stock image // Getty)
"We take on board the feedback from mums and will do more to work with them to understand their views and consider if this is something that needs to change for the future.
"We are sorry if this has caused any distress to any of our pool users."