Mum uses breastmilk from strangers she meets on Facebook to feed her baby son
3 April 2018, 17:23 | Updated: 7 June 2018, 17:00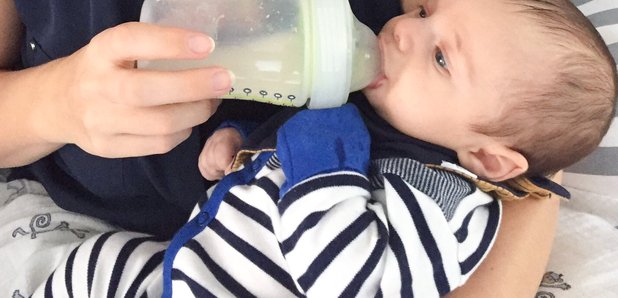 Lauren Roberts turned to social media for help after she struggled to produce enough milk for her baby son.
The 35-year-old was determined to feed her first son, Leo, now seven months, with human breastmilk, so on the advice of a friend, wrote an appeal to other mums with spare milk supplies.
Lauren, who now uses a combination of milk formula, her own breast milk and milk from Facebook donors online, even managed to collect donor milk while on holiday in Australia two weeks ago.
Despite their being risks of diseases such as HIV and other sexual diseases being passed on through the consumption of breastmilk, Lauren and husband Nick, 33, have chosen to trust the helpful strangers they've met online.
Lauren said: "I struggled to breast feed Leo from the moment he was born last August 23.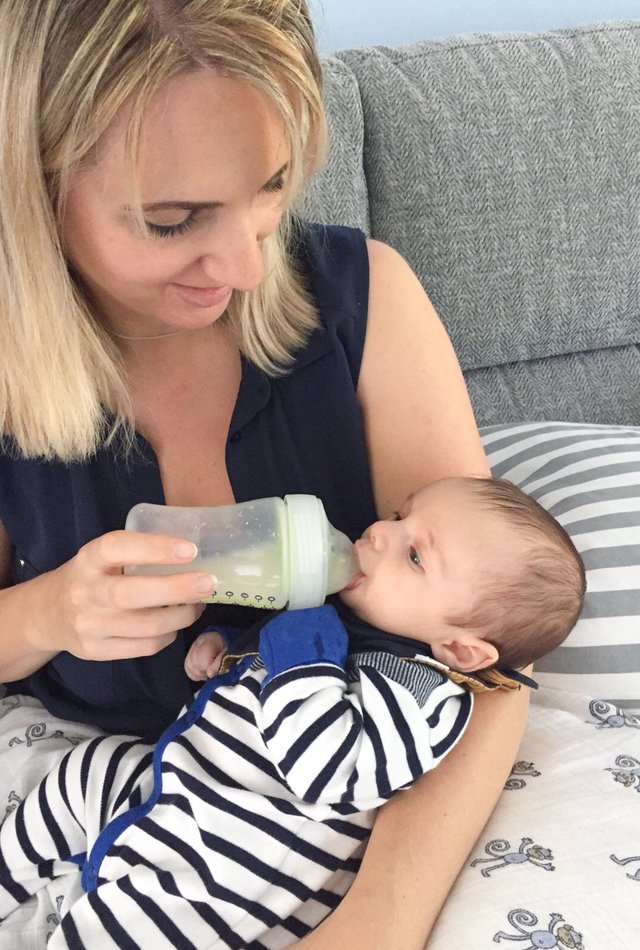 Lauren with baby Leo, 7 months, who she says loves breastmilk regardless of where it's from (Image: Caters)
"Leo wasn't latching on properly and I wasn't producing enough milk to feed him as often as he needed.
"Three weeks after his birth my friend recommended I looked on Facebook as there were groups for mums who donated their breastmilk.
"After posting an appeal for breast milk on the page I was over the moon when someone from my area replied stating she had some available.
"We met up and after seeing her blood test results - which were all clear - I felt comfortable feeding Leo with her breastmilk."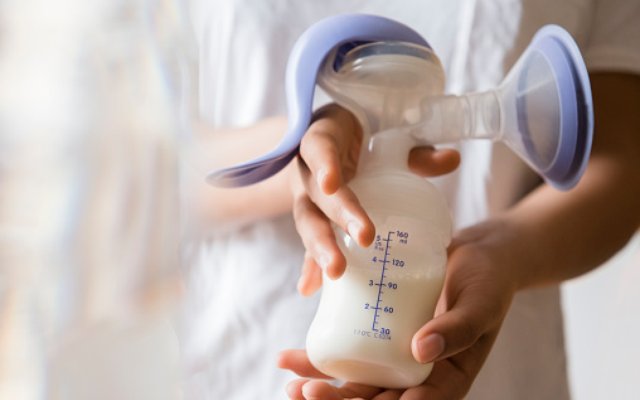 Some women who naturally produce a lot of milk pass it on to other mums via Facebook groups (Image: Getty)
Lauren added that Leo loves breastmilk regardless of where it comes from - and she's happy knowing he is getting all the nutrients he needs.
She said: "In total I've fed Leo with the breastmilk of five different women, all of whom I've met, and two became regular donors, the other three having a freezer stash of milk available for one-off collection.
"I have driven as far as two hours each way to collect breastmilk for Leo across the country.
"I have decided to trust other mum's and despite the risks of HIV, and other diseases being passed on within breast milk, I have taken that small risk to try and ensure Leo gets the best possible start in life.
"As it's all done through Facebook it does feel very underground when it shouldn't, it would be great if a website whereby people are regulated could be set up."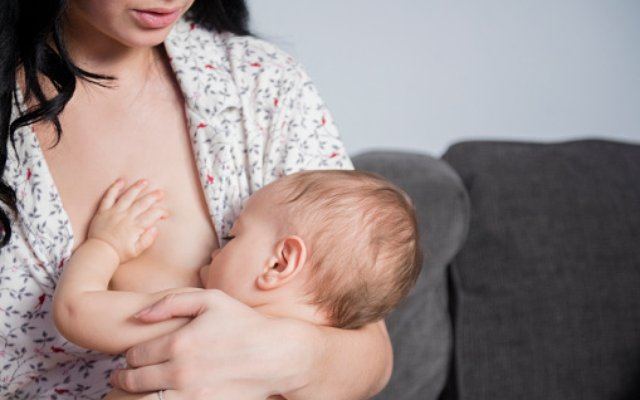 Not all mums can breastfeed their babies easily (Image: Getty)
Leo is now seven months old and will soon be weaned on to solid foods, but Lauren's experience will breastmilk donors has been so positive that she will do it again when she's ready for her second child.
She added: "I've had a great experience with sharing breastmilk from other mums, some people think it's strange but I think that's just because it's not something we've been brought up to see as normal.
"Nick thought it was bizarre before I explained the benefits and that some women overproduced so it would only go to waste.
"I will start collecting breastmilk from donors when I'm pregnant next time so I am prepared.
"I hope other people reading my story realise that sharing human breast milk is actually more beneficial than relying on that from another species. Multiple scientific studies have shown the positive impact of breastmilk on a baby's development even many years into the future.
"A few of the other known benefits are it's easier to digest then formula, reduces the risk of Sudden Infant Death Syndrome, lowers the risk of them developing allergies and gives the baby anti bodies to fight off common illnesses.
"I even went on holiday to Australia two weeks ago and managed to meet up with two breast milk donors there as they also have a human breastmilk Facebook page for mums.
"There's so many lovely mum's online who just want to help and after using Facebook for seven months to help feed Leo, I would definitely recommend it."