Mum causes uproar after insisting every parent has a favourite child
18 April 2018, 13:11 | Updated: 7 June 2018, 17:00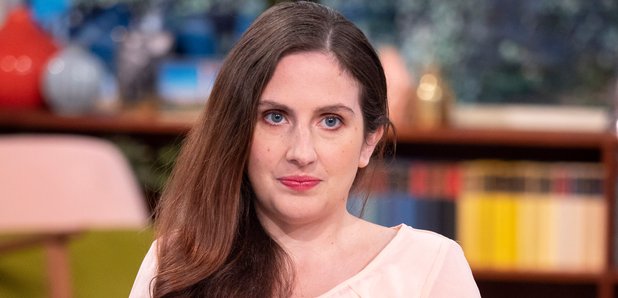 We all suspected it when we were younger, and now Alisha Tierney-March claims the old age adage of the "favourite child" is true.
Sheffield-based mother of four, Alisha, says she has no qualms about favouring one child over her other three, during an appearance on This Morning.
The outspoken parent riled viewers when she admitted her second-youngest child, two-year-old Kennedie, was the favourite out of her brood which also includes daughters Addisson and Harleigh, nine and seven respectively, and Elijah, who's just a year old.
Speaking to Holly and Phil, Alisha brazenly stated: "Kennedie is just all round nicer to be around.
"I've just got that different bond with Kennedie, I have got such a bond with her. I'm not sure if it's down to breastfeeding.
"I now don't have any kind of relationship with them."
Alisha claims her special bond dates back to when her eldest children were starting school, as she had more time to spend with Kennedie at home and breastfeeding bought them closer together.
She also revealed she had a difficult time bonding with her firstborn, as Addisson, who she claims would scream constantly as a baby.
While her second daughter Harleigh was the favourite before Kennedie was born, her second youngest is now her preferred child she finds her easier to deal with.
Understandably, Holly and Phil flagged their concern that Alisha's children would grow up to become resentful of Kennedie in the future.
It appears many people agreed with the TV duo, with viewers taking to Twitter to slam the mother.
Looking for 5 minutes of fame as usual! I feel for those poor children growing up knowing their sibling is their mothers favourite, I would like to see how it affects them in the future!

— Botterz (@EmmaBottrill1) April 17, 2018
This will come back on her when the kids are older as they realise the real meaning of this. A nine year old won't get it yet but add on a few more years and they'll see it differently. It's very harmful for children as they grow to know they are loved/thought of differently.

— Julia Edwards (@JoolzieJe) April 17, 2018
This is absolutely disgusting. I grew up Knowing my mum didn't love me as much as my older sister and other siblings and it destroyed me. I now don't have any kind of relationship with my them.

— Melissa Hall-Brown (@MelHallBrown) April 17, 2018
Alisha's controversial opinions didn't stop there either, as she also admitted she cried when she found out she was pregnant with her little boy Elijah, as she had been hoping for another girl.
"I love him to pieces he's a lovely baby, but again he's hard work," she said.
Although she claims that she loves Elijah the same as all of her children, Alisha admits Kennedie is still her favourite due to her easy-going temperament.
Do parents have favourites? Vote in our poll below.