This mum accidentally fed some very rude pasta to her kids
30 April 2018, 16:22 | Updated: 7 June 2018, 17:00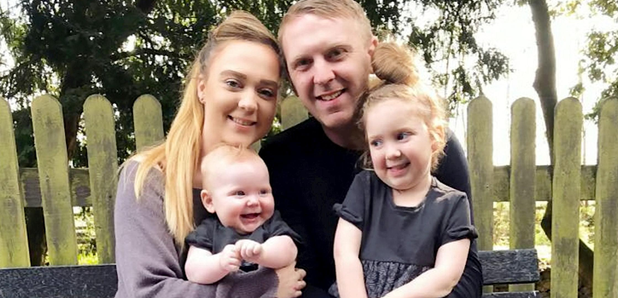 This mum won't be cooking 'smiley face pasta' for her kids again after dishing up this embarrassing dinner.
When your at the shop with the kids it can be hard to say no when they point things out on the shelf or worse, just put them in the trolley without asking.
Mum-of-two Rebecca Brent from Dunstable had her own food shop nightmare recently when she accidentally found herself serving penis-shaped pasta for lunch.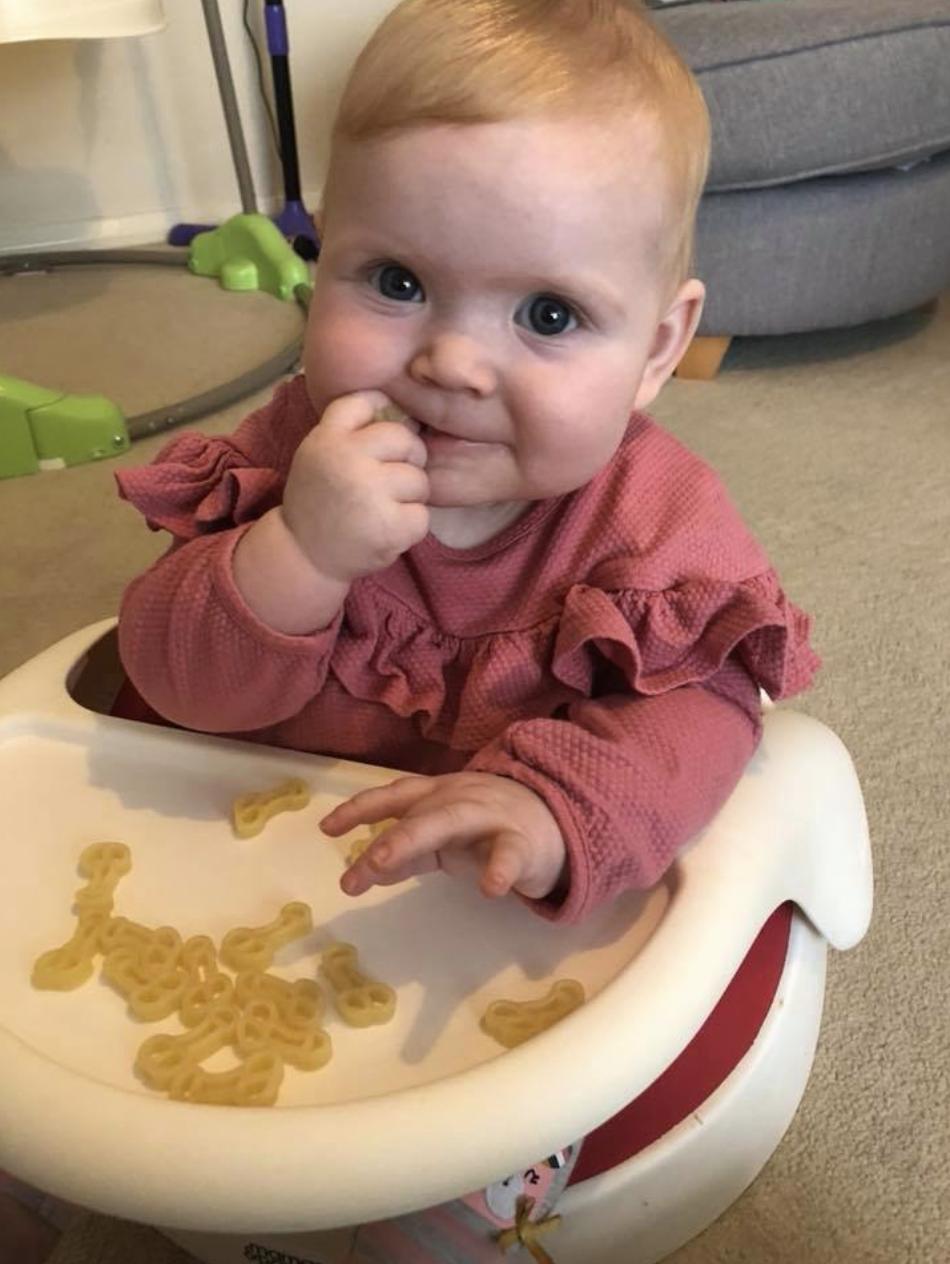 Rebecca shared this photo of one of her children eating the rude pasta shapes (Image: SWNS)
She explained what had happened on Facebook in a post that has been shared thousands of times.
"Okay so the Mum of the Year award most definitely does not go to me today," she wrote.
"Wandered down to the market and Ava begged me for some 'smiley face' pasta she saw. So I bought it, cooked it for the girls for lunch today.
"Thought it looked a bit odd, re-looked at the bag and IT'S ONLY BLOODY PENIS PASTA."
She then went on to post a picture of her 3-year-old and 7-month-old eating the naughty pasta for their dinner.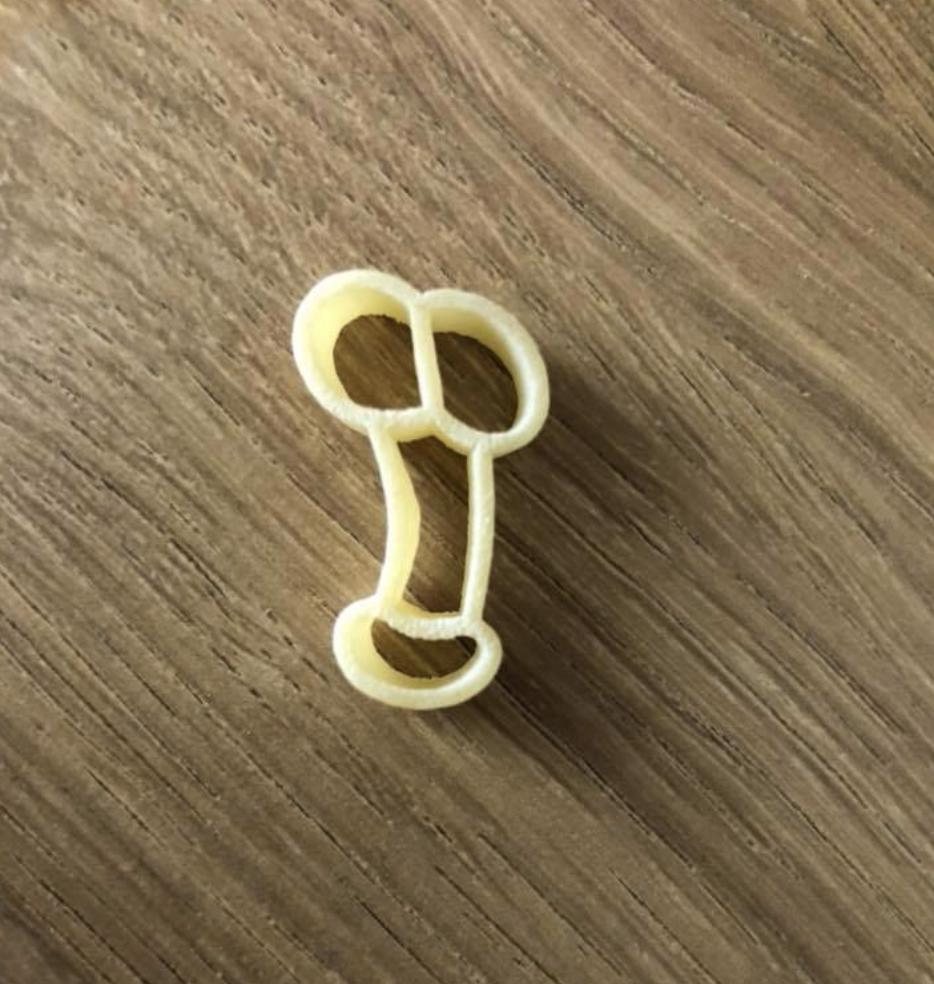 A close up of the cheeky pasta (Image: SWNS)
The pair seem quite happily oblivious and as far as they know, they are just eating smiley faces!
Awkward! But lots of people across Facebook got a laugh from the post as it was shared over 175,000 times and liked by over 337,000 people.
One user called Samantha commented: "Love it! You can tell that story at their weddings, they won't be embarrassed at all!"