Mum invents 'snack tokens' to stop her kids eating all her food during the holidays
2 August 2018, 13:02 | Updated: 2 August 2018, 14:41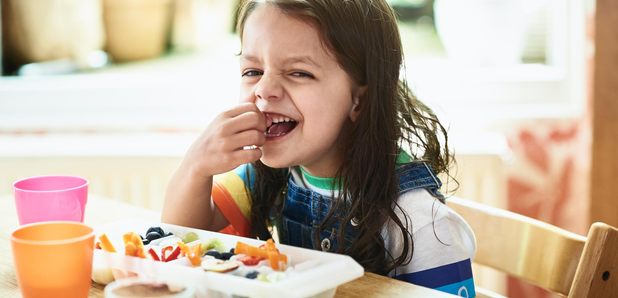 This mum came up with a cunning plan to stop her kids from eating her 'out of house and home'.
It's a fact of life that when we are bored, we like to eat - and kids are no exception to that!
Many parents know all too well the frustration of kids spending their days at home during the summer holidays and eating every snack in sight a day after you've done the weekly shop.
One mum got to the end of her tether and came up with an inventive way to stop her kids grazing through her cupboards all day; snack tokens.
The anonymous mum posted her solution on Facebook which was then shared on Twitter by one of her Facebook friends.
In the post she says: 'Sick of the kids eating me out of house and home since the start of the holidays so i've made them snack tokens.
"They get 2 a day and it's up to them when they use them, but when they are gone they are gone. This has saved me a fortune in snacks/treats."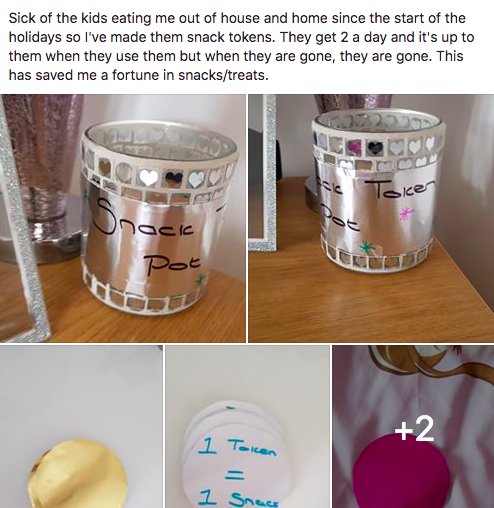 She also shared some images of the home made tokens and token jar where her kids can cash them in in exchange for a snack when they want one.
This creative solution to stop her kids raiding the cupboard all day also helps them to make decisions over when they are actually hungry and whether they are just wanting to snack through boredom.
Many mums and dads will be able to relate to the feeling of being 'eaten out of house and home' when the schools are on a break so why not try this clever hack at home?