Mum's chilling warning after breaking her baby's leg on slide
27 June 2018, 17:04 | Updated: 27 June 2018, 17:06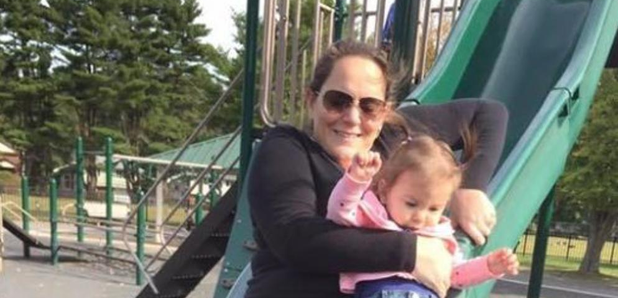 An American mother is warning parents about the dangers of going down a slide with your child on your lap.
Heather Clare, mum to twins Meadow and Matthew, rode a three metre slide in a playground with her youngsters on her lap - as many parents do.
After she'd taken a turn with Matthew, she then did the same with Meadow, who was one at the time.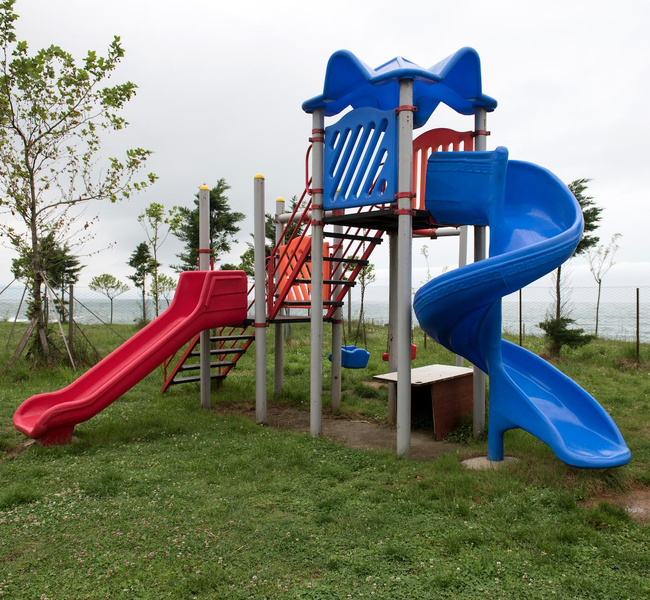 Credit: Getty stock image
Halfway down the slide, Heather realised that her daughter's right foot was getting caught between her body and the edge of the slide, so desperately tried to shift her weight away by pulling herself over.
But sadly, it was too late; Meadow's leg was already broken.
A sickening picture, taken by her husband, captured the exact moment the accident happened, and Heather has chosen to share it as a stark warning to other parents who may not be aware of the dangers.
After rushing little Meadow to the Emergency Room, it was revealed that she'd fractured her tibia and fibula, and was to spend the next month in a cast.
However, the most shocking news was the warning that doctors gave Heather - that it's an extremely common injury.
She wrote on her Facebook page: "When we went to the ER, the super empathetic doctor lectured me on how common this injury is.
"I had no idea. I thought everyone took their kids down the slide.
"I strongly feel every playground should have a warning sign, but since I've never seen one (and we go to A LOT of playgrounds), I share this picture every year in hopes that the pain Meadow felt and the guilt that I still feel will save other babies and parents from the same.
"Don't ever go down a slide with a baby on your lap. There is no SAFE way to go down a slide with your little one."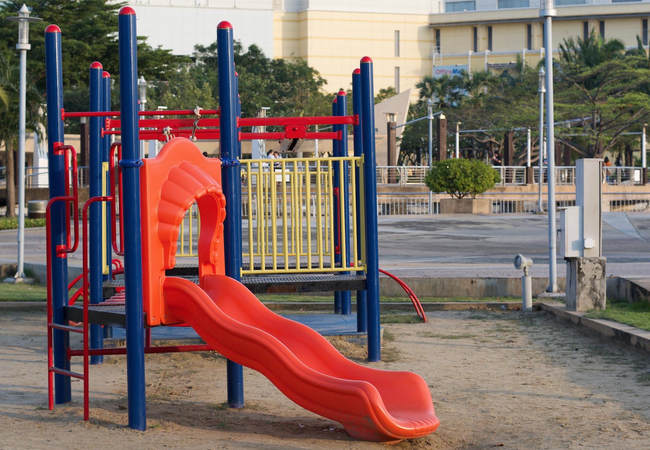 Credit: Getty stock image

Meadow, who is now three, recovered from her injury, but Heather is still dedicated to raising awareness about the dangers of riding a slide with a tot.
WATCH! David Beckham takes daughter Harper to see Taylor Swift: