Mums reveal why they don't want you to kiss their newborn baby
2 May 2018, 12:56 | Updated: 7 June 2018, 17:00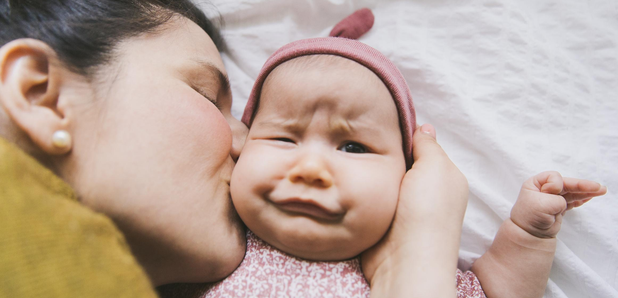 Not all new mums want to see family and friends puckering up to their tiny tot - but their reasons sparked a row on Mumsnet.
A lot of people fall over themselves to give a newborn baby a gentle kiss and a cuddle, but the sight of people slobbering over a young baby can make a lot of mums' blood run cold.
A thread on Mumsnet saw one woman complain about how touchy-feely her mother-in-law is with her new grandchild, and it sparked a lively debate.
Elena wanted to ask people their opinions on the issue after she stopped her MIL from having too much contact with her new baby as she was worried the infant would catch a COLDSORE.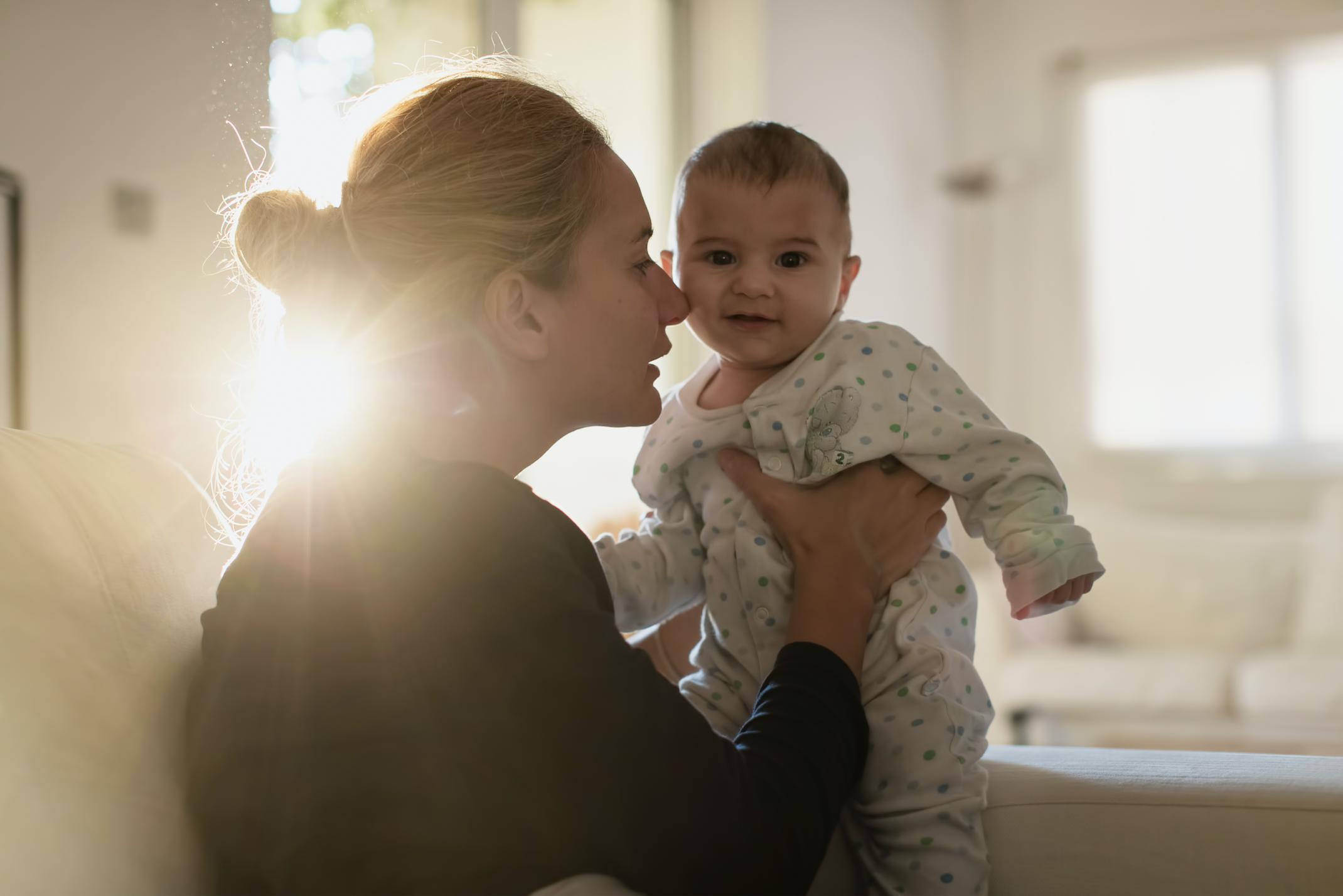 She said: "I would love opinions on this please as this issue has led to my mother-in-law sobbing at me claiming I'm stopping her bonding with her grandchild.

"As background, my baby was born prematurely and was very ill to start with. She is now 7 weeks old and doing well but I'm understandably quite protective of her.

"My in-laws visit approximately three times a week and are generally nice people who are happy to help with anything, although i do find my mother-in-law overbearing at times.

"I am very happy for them to have cuddles etc but my one rule was please don't kiss the baby, especially given my MIL and SIL both are prone to cold sores.

"Last weekend my MIL was very upset and rude to me about the kissing issue, even going as far as to say 'I may as well be holding the baby down the road if I can't kiss her' whilst sobbing uncontrollably and telling me she was embarrassed at me telling others this rule.
"I then felt railroaded until saying OK maybe just kiss her on the head then and the hands. This still makes me feel so uncomfortable but i also don't want to cause a family rift.

"My husband is not supportive on this issue as he agrees with his mother that it is good for her bonding. My own mother has no issue respecting my choice on this."
This left many members of the Mumsnet community deliberating over whether this mum is right to be cautious or whether she has gone too far.
One mum explained that she had failen out with her family for imposing a similar rule, but believed the only people her baby needed to bond with was her and its dad.
Another said: "Your MIL sounds mental. Nobody has any right to kiss your baby and your DH needs to start backing you up. And tell your MIL and SIL that cold sores can potentially be fatal to newborns, they should both have more sense."
But others were less rigid about letting strangers smooch their babies, and warned Elena one days she would look back on this period and "cringe".
One user said "Your baby is out of danger now. Moderate hugs and kisses from family are good for her immune system."
Another said "I hated people kissing my newborn and he wasn't even premature. Especially people prone to cold sores."
It's definitely a divisive issue and the NHS website does cite neonatal herpes as a condition that can affect newborns if they are kissed by somebody with a cold sore.
What do you think?