Nadia Sawalha Has A Stern Warning For Parents About Snapchat's "Dangerous" New Update
3 July 2017, 12:25 | Updated: 7 June 2018, 17:00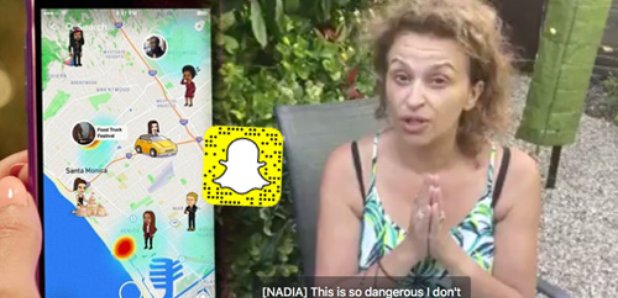 The 'Loose Women' star has cleared up some of the dangers that could face teenagers using the social networking app.
If like us, your teenager spends most of their time on the phone, then it's probably worth knowing what they're getting up to.
When it comes to apps, Snapchat probably reigns supreme for most young kids wanting to stay connected with their friends.
While the photo-messaging app has come to the forefront in recent years for its photo filters and disappearing messages, it's making headlines as of late due to its controversial new update.
Snapchat have released a new Snap Map feature which enables the users to see each others locations.
If two users follow each other, they can share their locations and see where the other person is and what they are doing, including travelling in a car, sleeping, or listening to music.
For mother of two, Nadia Sawalha the new update raises huge concerns over the privacy of her teenage daughters, and she swiftly took to Facebook to issue a "really important" warning for all parents.
Shocked by her 14-year-odl daughter Maddie's explanation of the new update, Nadia stressed to parents at home: "This is so dangerous, so dangerous. They've taken it a step too far. I think this is horrific!"
Fortunately, there is a way to hide your location on the app, so that users can't see where you are.
If your teens do have the app, then make sure they have the settings as "Ghost Mode", which means nobody can see what they're up to!