New parents hand out 'care packs' on baby's first flight in case she cries
23 May 2018, 11:25 | Updated: 7 June 2018, 17:00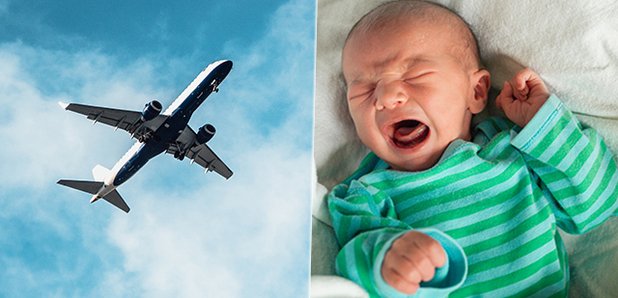 With screaming babies topping most travellers' pet peeves list, maybe more parents should be as prepared as this.
Two new dads passed out goody bags to plane passengers on board their long haul flight as an advanced apology in case their 18-day-old daughter cried during the journey.
The parents were travelling home with baby Marit - which means Pearl in Swedish - and were anxious about the ten hour flight with such a young passenger to look after.
One of the recipients of the goody bags happened to be none other than ex-One Direction band member, Niall Horan, who tweeted about his gift.
Had the coolest little goodie bag on the plane with this letter enclosed . Marit was quiet as a mouse for 10 hours . Goodluck to both dads pic.twitter.com/Efd0eJEVVj

— Niall Horan (@NiallOfficial) May 22, 2018
In his post, the Slow Hands singer mentioned that the tiny tot was as "good as gold" and wished the parents luck in their new venture.
He'd also taken a picture of the note left by the dads, which read:
"Hi Stranger, My name is Marit. I'm 18 days old. I'm flying home to Europe with my dads. This is my first flight ever. I will do my utmost to be on my best behaviour to ensure you have a peaceful flight.
"I would like to apologize in advance if – I for any reason loose my cool, my temper, my ears hurt or my tummy gets fussy. I think my dads are more nervous than I am so they made you this goodiebag.
"Have a great flight."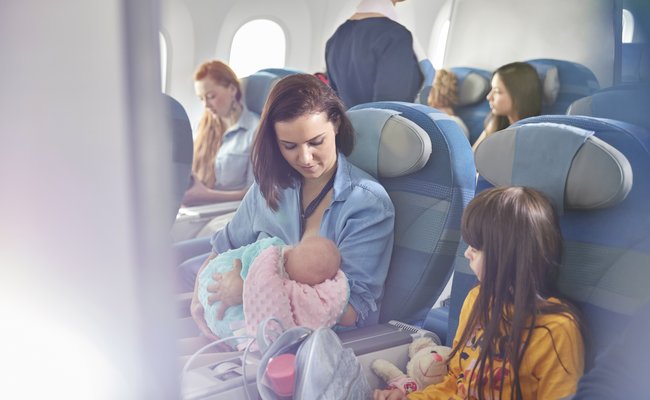 Many passenger's blood runs cold when they see a baby on their flight (Image: Getty)
The gesture of giving out a goody bag or care pack is becoming a hot new trend for parents travelling with babies, and often contain sweets and earplugs to ensure minimal disruption to others around them.
Although many argue that they should not go down this route, as it will cause preemption from other passengers to receive an apology gift for 'babies being babies'.
Do you think care bags are a good idea? Vote in our poll below: