Mum slammed for drinking and texting moments after giving birth
6 July 2018, 15:41 | Updated: 6 July 2018, 15:47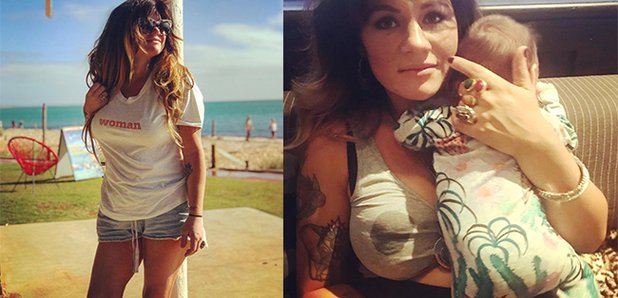 One new mother caused controversy after uploading this photo...
New mother, Constance Hall, has caused controversy after she uploaded a seemingly innocent photo to Instagram of her after giving birth to her child.
In the photo Constance can be seen drinking a soft drink and looking at her phone as her husband, Denim Cooke, doted over their new arrival.
Shortly after she pressed upload she was left reeling from comments from other mothers that were judging her for not holding her child in the image.
Many of the nasty comments have since been deleted but included sarcastic comments such as "Obviously googling parental advice" and "It's important to check your phone."
After the judgmental comments emerged Constance followed up her original post with a snap of her on holiday and a caption defending her previous upload.
She expressed her annoyance for the "stuck up judgments about what I was doing on my phone instead of spending my every second doting and being the eternally grateful goddess mother.."
She continued: "The truth is.... it's nobodies business what a mother is doing on her phone the day she gives birth, if she's sending her children and mother photos of the baby...it's not your business".
Soon Constance was inundated with kind comments on the photo instead of the hate she had beforehand received.
One user called melliej19 said: "I love this. You just had a tiny human exit your body you deserve a coke and I'm sure you were telling the world about your new addition."
What do you think?