This Newborn Baby Getting Her Hair Washed Must Be What Paradise Looks Like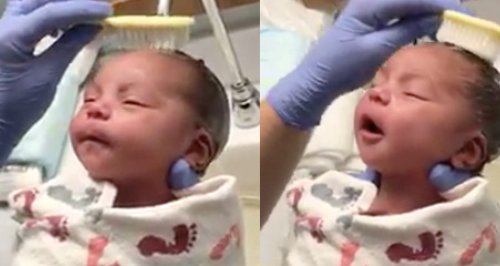 This little angel has the most adorable reaction to getting her hair washed...
Proud dad Taveon Glenn posted this clip of his newborn baby daughter Amira looking pleased as punch to be getting her hair washed, and then the whole internet's hearts melted all at once.
Getting your hair washed by the hairdresser is one of life's small pleasures! We all love to tie our head back and relax and it looks like little Amira is feeling all those feels...
Look at that little face!
In an interview with The Huffington Post, Taveon said "I just thought it was a cute video I should show my family and friends"
It's sooo adorable no wonder its gone viral with over 30 MILLION VIEWS!
Keep being cute Amira!