Getting kids ready for school is the equivalent an extra day in the office
19 October 2018, 11:49 | Updated: 19 October 2018, 14:25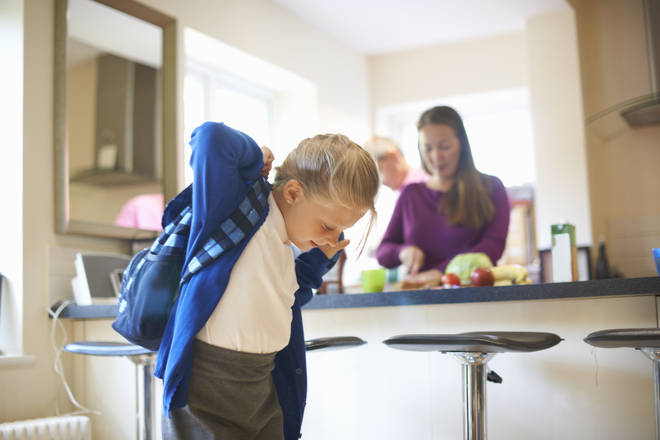 Parents who get their kids ready in the morning and do the school run are most likely to be burnt out by 11am.
Stressed out parents are doing the equivalent of an extra day's work as a result of the "mad morning dash" to get the kids ready for school.
Research of 2,000 working parents by Kellogg's Nutri-Grain said they completed on average 43 tasks before they had even got into the office, including making breakfast, ironing school clothes and defrosting dinner being on the list.
Read more: Parents are being charged up to £50 for late collection at school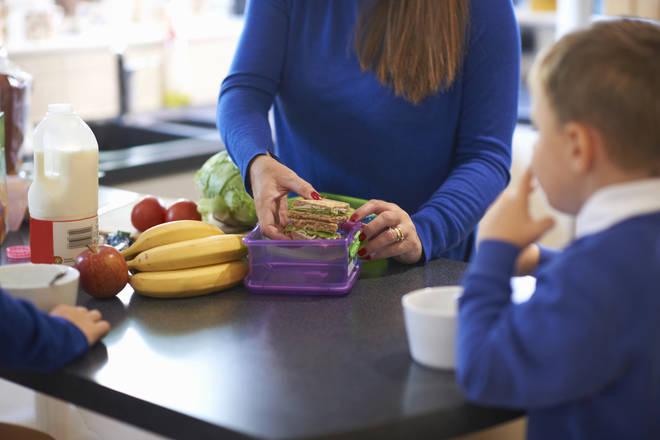 The survey found that most parents felt they had done a full days work by 11am, with the report finding the average working parent gets up at 6am and leaves work 12 hours later.
A spokesman for cereal brand Kellogg's, which conducted the survey, said: "It's clearly a case of wake and work for British parents who are packing in a whole additional working day every week on top of their 9-5 jobs."