Many Parents Say This Is Their BIGGEST Regret When Naming Their Kids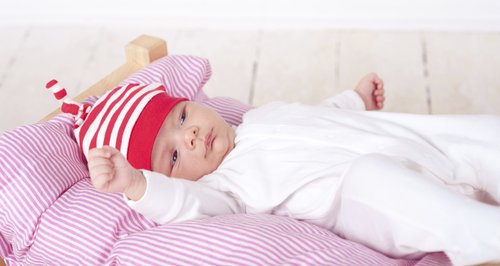 One fifth of parents confess that they would do things differently a second time round if they could go back and rewrite the history books.
It's easily done. We're fickle things us human beings and there aren't many things we choose to stick with for our whole lifetimes.
For parents however, regret for many comes in the form of their darling baby's name.
It can happen simply enough. A new film becomes popular and you get swept up in the excitement or you veer away from the moniker you've always cherished to choose a more "exotic sounding" name last minute.
When parenting website 'Mums-net' surveyed their users, they found that many new mums and dads had felt pressured into picking a name that they "never liked" or that didn't "feel right".
The reasons for this regret varied from everything including awkward pronunciations to issues with spelling and other people's judgements.
One user commented that she was ashamed that she picked the name Elsa for her little girl after the Disney movie 'Frozen' was having a hugely popular moment, whilst another said she regretted naming her little nipper after the Duke and Duchess of Cambridge's son, Prince George.
Some of the most highly regretted names were:
Girls:
Charlotte
Anna
Amelia
Boys:
Jacob
Thomas
Daniel
James
Hey, we think these are all gorgeous guys! Plus, if all else fails, you can alway give them a nickname instead…