Every Parent NEEDS This Pokemon Go Inspired Chore List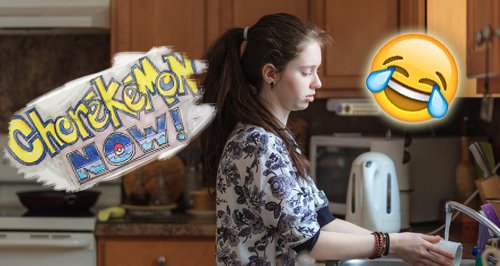 These genius parents have thought of the perfect way to get their kids to do the chores...
Getting the children to do all their chores isn't an easy task, so we take our hats off to this set of parents who took a more imaginative approach to the household chores.
Taking inspiration from the recent Pokemon GO trend, the pair decided to get their kids motivated by encouraging them to 'capture' various Pokemon around the house which were all chores in disguise.
To become a successful Pokemon trainer just like in the game, the kids had to successfully catch these newly-created creatures by completing chores such as cleaning the bathroom floor or vacuuming their room.
Has getting kids to do chores ever been so easy? NEVER.