This is what Peppa Pig looks from the front... and it's really creepy
17 April 2018, 11:47 | Updated: 7 June 2018, 17:00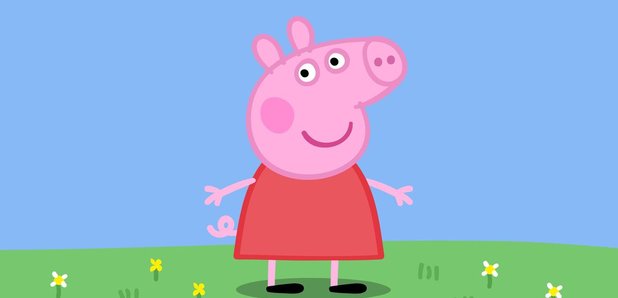 The friendly face of the children's animation has been drawn from a different perspective...and it's not pretty.
We never thought we would be terrified by Peppa Pig, until now.
The adorable face seen in the popular animation is nothing short of iconic, but have you ever wondered why we only see her from a side angle?
Well, it turns out if you were to see Peppa Pig face on, you would get a fright.
Japanese Twitter user KwonHanchi sketched her from the front and the results are pretty disturbing, with the friendly face we see gracing our screens actually being revealed as what can only be described a four-eyed monster!
hayuf HAHAHHAHAHAHA pic.twitter.com/W3LoSq20m2

— soda はんち (@KwonHanchi) 5 April 2018
The aspiring animator took it upon himself to draw Peppa's right and left side, before revealing what she'd look like from the front and it's left us quivering in fear.
He even shared the picture of the mutant pig AGAIN, this time in colour — just for added horror.
6 April 2018
Understandably Twitter users flooded the comments to share their thoughts on the image with some users stressing they wouldn't be able to get a wink of sleep after seeing the picture.
One terrified tweeter said: "I'm not going to be able to sleep tonight."
Other's found the picture entertaining, as one tweeted: "I've been laughing at this for an hour, help!"