10 Baby Names Influenced By Shows And Stars We Love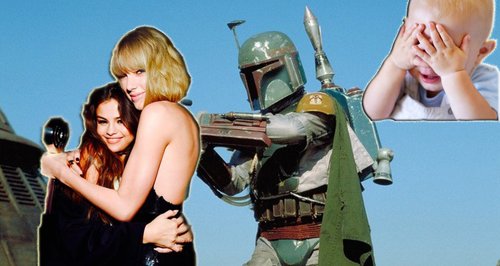 From the TV shows that have us glued to the couch every night to the tunes that keep our toes tapping under the desk during the weekly slog at the office, inspiration can come from absolutely anywhere...
1. Game of Thrones
It's BACK! And we CANNOT get enough of our favourite fantasy's show's twists and turns in season six.
Expect even more monikers like Daenerys, Sansa and Cersei to Khal, Joeffrey and Daario to make appearances in 2016. After all, nothing beats naming your daughter after the Queen of the dragons...
2. Star Wars
Can you just take a moment to appreciate how cute would Buba be as a nickname?
For an intergalactic space extravaganza, director J. J. Abrams 'Star Wars: The Force Awakens' has some surprisingly normal name choices to pick from. Leia, Rey, Luke and Finn are some of our favourites.
3. Song Lyrics
Let's face it, Beyonce's comeback album is all ANYONE is talking about at the moment. Did he, didn't he? Have you seen her outfits? OMG we've got serious hair-spiration!
But above ALL the other questions that Queen Bey's visual album's threw up... we're totes inspired by her fierce song lyrics.
Hey we've had names as diverse as Apple and North turning into hits, so we're guessing it won't be long until we start seeing Lemonade's in the playground.
4. Disney
In ancient Oceania we meet our latest Disney princess and animated girl-crush: Moana.
The adventurous heroine, with her wild hair and sassy character will be hitting our screens this year as she sets off in search of a fabled exotic island with the help of demi-god Maui.
After the huge search in Elsa's and Anna's post-Frozen, will Moana be the number one girl's name of 2016?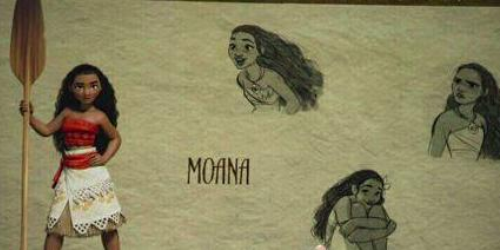 5. Pop Stars
Whether we're listening to a banging playlist whilst working out down the gym, or playing chill out tunes at a dinner party, we love our chart kings and queens for bringing that little bit of sunshine into our lives.
The likes of Taylor Swift and Meghan Trainor, Nathan Sykes and Ed Sheeran keep us toe-tapping and smiling from ear to ear, so it's no wonder we want to name our kids after them.
6. Sitcoms
Amongst all of the bad news that's beamed into our living rooms each night, our favourite comedy programmes help to keep us cheery.
Let's face it, in the '90s it wasn't just Rachel's hair we were stealing.
Nowadays, shows like 'The Big Bang Theory' and 'New Girl' mean we're totally going to be nicking Jess, Nick Penny and Leonard in the future...
7. British Actors
From Benedict Cumberbatch to Helen Mirren, we're having a bit of a love affair with homegrown actors and actresses at the moment... and we're not embarrassed to admit it!
Don't get us wrong, we love everyone else too, but it's nice to champion our talent every now and again too. Pick a name from the many brilliant stars who inspire you and let's hear it for the Brits!
8. TV Dramas
We're pretty spoilt for great tele at the moment. From drooling after Tom Hiddleston in 'The Night Manager' to biting our nails in suspense at 'Undercover', naming our sproglets after our favourite dramas on the box is a no-brainer.
9. Shakespeare
It might seem like a contradiction in terms, but as the nation celebrates 400 years since the great Bard's death, traditional names that he made popular are set to make a comeback this year.
Parents to be can pick from heroines including Helena, Imogen and Cymbeline and heroes such Frederick, Orlando and Lysander.
10. Reality TV Stars
Love 'em or loath 'em the Kardashians have had a HUGE affect on popular culture.
And if the letter 'K' isn't your thing, then why not pick any other of the 26 letters for the alphabet to tie your family clan together?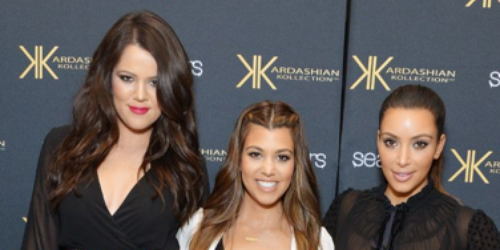 So, with ALL this choice, which modern day direction will you decide to take?