Pregnant mum shocked after being 'fat shamed by midwife'
14 August 2018, 14:29 | Updated: 15 August 2018, 09:21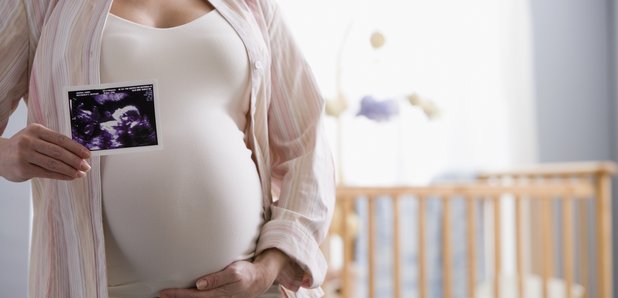 Mum-of-two Amby Cakes posted a YouTube video revealing that a nurse had made rude comments about her weight when she went for an ultrasound.
A mummy blogger was gobsmacked after being fat shamed by her midwife.
American Amby Cakes, who also has two teenage children, was taken aback when she was insulted after going for a check-up at a hospital in Brisbane, Australia.
Speaking on her YouTube channel - in a video which she has since removed - she said that the nurse - who she described as "obese" asked her: "Why didn't you go to your ultrasound?"
When Amby explained that she had had to postpone it as she couldn't afford to get to hospital using public transport, she found that the nurse's attitude worsened.
The pastry chef, who lost 5 stone before falling pregnant, added: "She was kind of snippy and I thought maybe she's in a bad mood, I'm not going to take this personally.
"She said 'well you know you need an ultrasound because you're kind of fat'. I was like 'oh girl, why you got to blast me like that?'"
Amby added: "I'm not trying to shame anybody - I don't take offence like when doctors say 'you're in good health but you've got to lose some weight so you don't have any problems'.
"I'm very realistic and take accountability. I've never had a fat-shaming experience - I hate using that term.
"Even though I've been huger than I am now, I've never been told things.
"She was starting to get under my skin, not by calling me fat. It wasn't that she called me fat, but it was how she said it.
"The other nurse (in the room) thought she saw a ghost when she said that."
Amby shared her story to give support and strength to other mums who might have been in a similarly awkward situation.
Her fans responded in their droves, with one commenting: "I would have had a huge trouble not punching her in the mouth. At the very least, I would have gone off on her. How dare you speak to someone like that as a professional."
Another said: "The worst part is even if you tell hospital staff politely to mind their manners, you still get accused of being aggressive and threatening. Doesn't matter where you go, there are always a few people who are just nasty for no good reason."