Primary school BANS floss dance as it's linked to controversial game Fortnite
11 July 2018, 15:33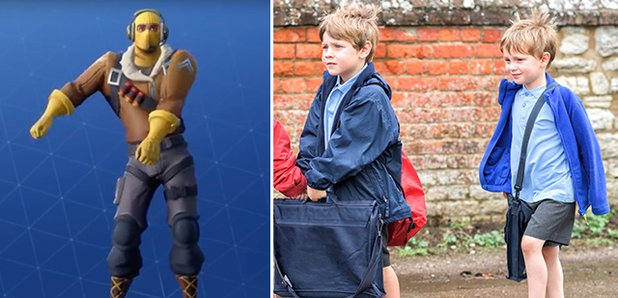 A primary school in Devon has banned its pupils from doing the popular 'floss dance' due to its connection with violent video game Fortnite.
The Floss, which is trickier than it looks, has become popular with kids up and down the country - although Ilfracombe Primary School in Devon has banned the new dance move from being performed in their building.
Headteacher Catherine Cox has been quoted by LadBible explaining that Fortnite Battle Royale, from which The Floss originates, has an age restriction of 12+, meaning the game is not suitable for kids of primary school age.
The video games see the winning avatars celebrate their victory with The Floss dance, after they've killed all of their opponents - and because of this connection, Ms Cox believes that it's being used by some pupils in her school to "intimate" other children.
Ms Cox explained: "We want our school to be one in which human beings treat each other with kindness and appreciation.
"Fortnite is for 12 years plus. Fortnite is about mass killing of other human beings and being awarded by a dance of celebration if you are successful.
"One of these dances is called the Nazi dance!
"Fortnite is extremely addictive and playing violent games is associated with real-life aggressive behaviour and mental health issues.
"Children in our school have been using these dances to surround and intimidate other children."
The dance move has surpassed the popularity of The Dab, and has become a regular vision during many children's playtimes up and down the country.