Rebekah Vardy pictured in Russia after taking kids out of school for World Cup
18 June 2018, 15:31 | Updated: 18 June 2018, 16:30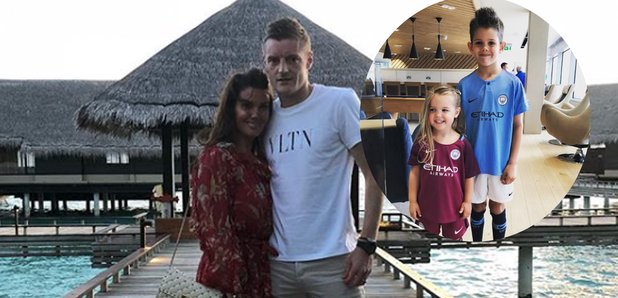 The WAG revealed she has been given special permission to take her kids out of school to watch their dad play football.
Footballer's wife, Rebekah has been pictured landing in Moscow with her children to support husband Jamie Vardy in the 2018 World Cup.
But while it's nice to see a family coming together to cheer on a loved one, it's sure to leave a bitter taste in some working parents' mouths.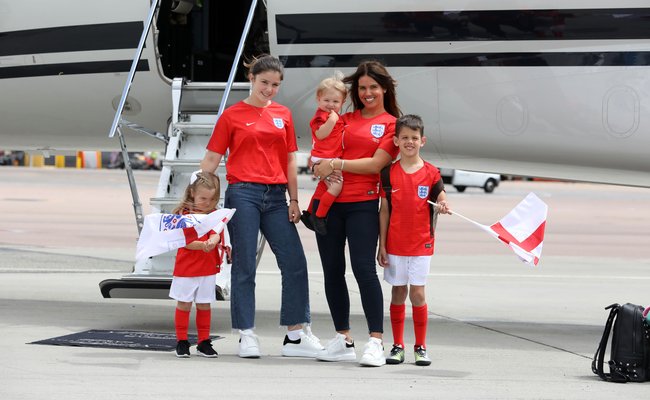 Credit: Splash - Rebekah touches down in Russia ahead of England's match against Tunisia
The 36-year-old revealed that she won't face the same hefty fines lumped on other parents who choose to take their children out of school during term time, describing the permission given from her kids' school as "a blessing".
The 'I'm A Celebrity...' star and Leicester City striker Jamie have two children together, three-year-old daughter Sofia and one-year-old son Finlay in addition to the two children she has from a previous relationship and the daughter he has from a former relationship.
Speaking on ITV's Loose Women on Thursday, she said: "I'm going initially for 12 straight days, so we're taking the kids out of school, and I've got the school's blessing to do so.
"I don't have to go, but I couldn't not go. I want to be there to support my husband."
Some fans watching Loose Women weren't so impressed by the news, arguing the WAG shouldn't get special treatment.
How is it fair that "wags" can take their children out of school to visit their footballer dads, with the schools blessing but service men and women's children's can't!! Plus if a "normal" family take children out during term time we get fined!!!! @RebekahVardy @loosewomen

— JADE THORNTON (@jadeantonia) June 14, 2018
However, the majority of those watching were on Rebekah's side, claiming they would do the same if they were in her position.
@RebekahVardy how dare you take your kids out of school to watch daddy play in the world cup some people have nothing better to do than be a troll. You and your family enjoy

— Karen (@KW04) June 14, 2018
I don't think many other kids get the chance to go Russia let alone see their dad play for England in a World Cup in Russia! Will get more out of that than any time spent in a classroom!

— FireMonkey (@FireMonkey9916) June 14, 2018
Rebekah was even forced to defend herself and took to Twitter to shut down trolls.
No love! Why twist things... I'm staying for 12 days with the kids and then travelling in and out! I didn't need to get 'away' with anything! My kids have the opportunity of experiencing something amazing! It's not a holiday on the beach #fool https://t.co/dHVkDwLgxG

— Rebekah Vardy (@RebekahVardy) June 14, 2018
With thousands of fans expect to turn out to watch England versus Tunisia on Monday, Rebekah said she has tightened her security.
She explained: "We've had to get extra security. I'm taking the children with me so I don't want to take any risks. "