Sam Faiers says boyfriend Paul will sleep separately until her kids are THREE
3 August 2018, 12:02 | Updated: 19 October 2018, 20:10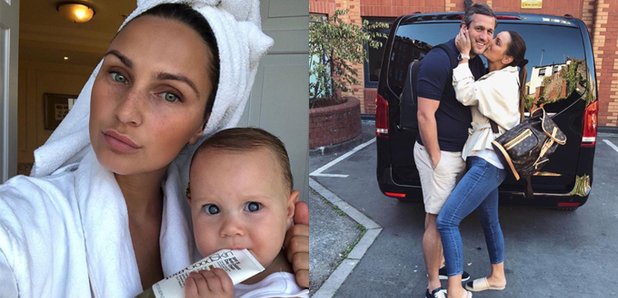 The Mummy Diaries star says she hasn't slept in the same bed as the father of her children for eight months, and will continue to sleep separately for three more years.
Sam Faiers and her partner Paul Knightley have vowed to not share a bed until their kids have started school.
The 27-year-old insists co-sleeping with her children "works" and helps her and Big Paul get a better nights sleep.
Speaking to Fabulous Online, Sam revealed: "Paul sleeps with Big Paul, and Rosie sleeps with me. But it works, we're all getting sleep."
The former The Only Way is Essex star moved out of the bedroom she shared with her boyfriend and their son Baby Paul last year when she fell pregnant with their daughter Rosie, now 8 months.
And she now says that she has no urge to get back in bed with her partner.
She said: "When I was heavily pregnant with Rosie, I started getting really uncomfortable and going for a wee at night.
"I was disturbing Big Paul and Little Paul, so I thought I'd go into my own bed."
"Then when I had Rosie I was so comfortable in that bed that it just continued that way. She's still in there with me.
"I can't imagine not having one of them in the bed with me now. It's gone on for so long, as it's so lovely to wake up with them and cuddle and see their little faces."
Sam even hinted that her children could continue to co-sleep with her until they're ready to start school.
She explained: "Obviously when Paul goes to school he'll be in his own room, but it's such a small time that they're this young.
"When they're four and going to school, that's it, they're not babies anymore.
"I think while we can, and we're still all comfortable with it, it's really nice having them in the bed with us."