Sam Faiers is branded 'cruel' for taking her kids to the zoo
15 August 2018, 14:52 | Updated: 19 October 2018, 20:10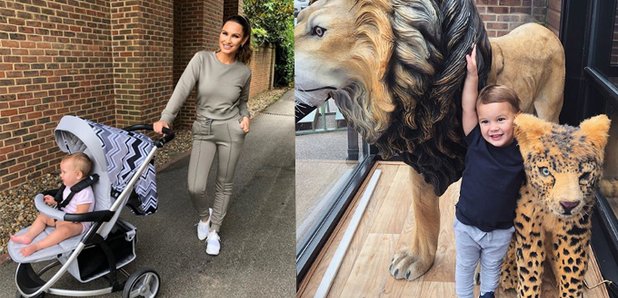 The Mummy Diaries star has faced backlash from fans after taking her children to visit exotic animals as a summer activity.
Sam Faiers has divided the opinion of her fans after she shared clips from a recent trip to the zoo with her young children.
The former TOWIE star took her two-year-old Paul and nine-month-old Rosie for a day out at Paradise Wildlife Park on Tuesday afternoon.
However, not everyone was impressed with her choice of family day out, with some animal rights campaigners say she shouldn't have taken her children there.
Sam told her followers: "Fun family morning out. Paul's favourite thing is animals so wonderful to see his little face light up when he sees them in the real."
However one of her followers responded: "What kind of mother shows her children that this is acceptable you are an absolute disgrace."
Another wrote: "Maybe take your child to see animals in the wild next time."
While a third piped up: "Viewing large wild animals in tiny enclosures is a great day out…."
The Paradise Wildlife Park supports conservation and also raises money for the The Zoological Society of Hertfordshire and the Wildlife Heritage Foundation.