School Bans This New Haircut And Parents Can't Understand Why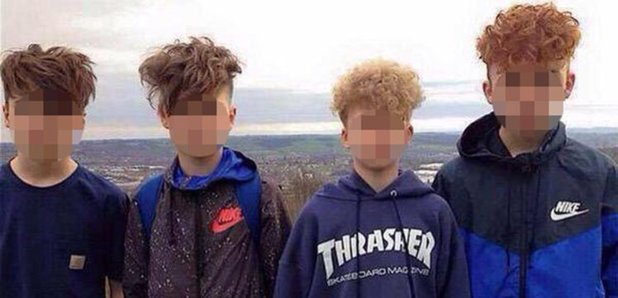 A new hairstyle called the 'meet me at McDonald's' haircut has become a new trend and one school wants to clamp down.
When a trend sweeps a school it's not long before the teachers catch on and it's soon banned.
Normally it's to do with the uniform but one particular school in Great Yarmouth has started clamping down on pupils hairstyles too and parents aren't impressed by the decision.
This recent controversy revolves around the bizarrely named 'meet me at McDonald's' boys haircut which has been deemed acceptable by the school.
Great Yarmouth Charter Academy headmaster Barry Smith named this particular haircut as one of seven that have been banned by the school.
The haircut causing so much controversy has been described by the school as having 'overgrown, heavy fringes brushed forward on to the face' and 'teased to give excessive height'.
It sounds like something worn by pretty much everyone in the 80s! No wonder parents are baffled by the decision.
Yaye! The "Meet Me At McDonalds" hairstyle is back! Now kids can look as stupid as their parents did in the 80s! (The music was way cooler back then though)

Check out our page on the "do": https://t.co/x82rYhZImb pic.twitter.com/WuMlIHKyMe

— Cyber Definitions (@Cyberdefs) February 22, 2018
Parents have been so riled up by the strict new rules that they have voiced their concerns on a specially set up Facebook paged called Yarmouth High Worried Parents which lets parents vocalise their worries over headmaster Barry Smith's strict policies.
But is he right to crack down on a haircut if he deems it inappropriate? Or are schools cracking down on anything they see to be 'trendy' to keep pupils uniformed?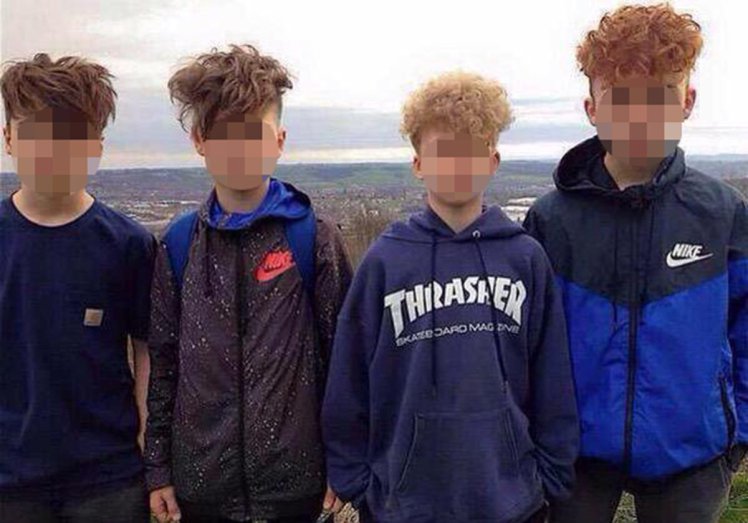 Boys (not from the school) pictured sporting a 'meet me at McDonald's haircut | Picture: Twitter
There's certainly a debate to be had and we want to know what you think...