This little girl has a secret 'Narnia' bedroom hidden behind her wardrobe
21 May 2018, 00:00 | Updated: 7 June 2018, 17:00
One DIY-savvy mum has created a Narnia inspired walk-through wardrobe for her film fanatic daughter - and it's amazing.
Laura Medicus, 44, spent only £300 and six days creating a walk-in wardrobe for her daughter Sylvia, 12, which holds her secret bedroom on the other side.
Utilising the spare room that was positioned behind Sylvia's bedroom, Laura spent three weekends drilling through her daughter's wardrobe to create the secret passageway.
Now, in order for her daughter to get to her bedroom, Sylvia, from Colorado, United States, has to push her way through her clothes and out the other side of her wardrobe.
And despite the Narnia-inspired design being made specifically for her daughter – Laura admits that she's jealous of her secret wonderland.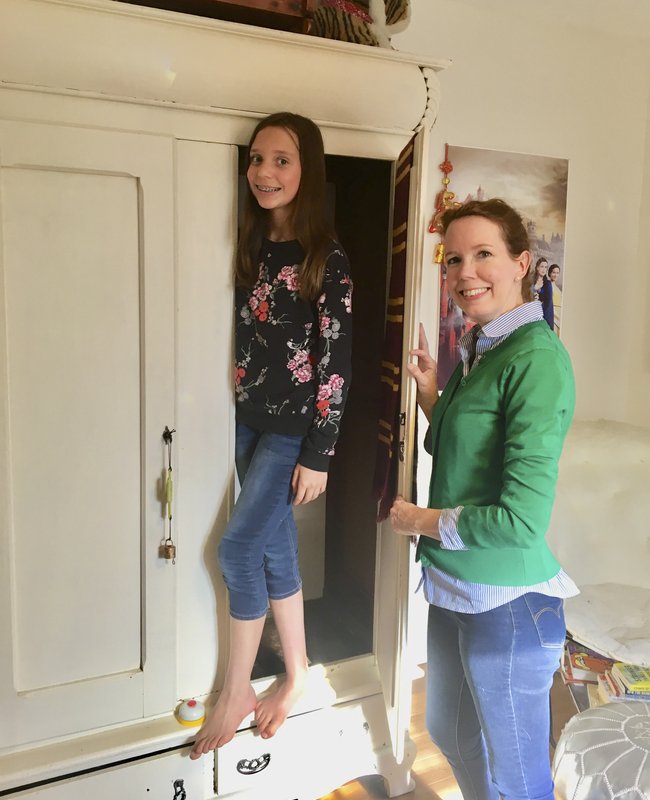 Laura created a special hidden room for her daughter Sylvia inspired by Narnia (Image: Caters)
Laura, an interior designer, said: "My daughter needed a closet to store all of her clothes and as soon as I remembered the spare room, Narnia filled my head.
"I thought we might as well make a really cool space out of something that is normally so mundane.
"We had to saw through the back of her wardrobe to make a big enough hole as the entrance to the room.
"The 'spare room' was originally a reading lounge for Sylvia to have some of her own time in there without anyone else around.
"But she loved it so much that she moved her bed in there, and she's slept there every night for the past week now!"
Laura claims that her ingenious creation was very simple to create, and only took a matter of days to complete.
She added: "We started by positioning the wardrobe in front of the spare room, so that we knew it would lead straight through to Sylvia's own 'Narnia'.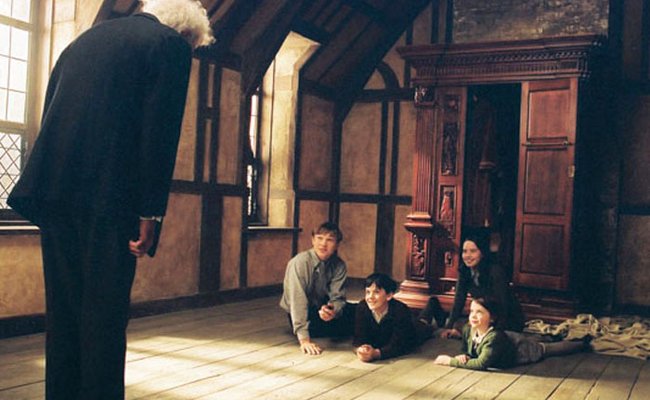 The Lion the Witch and the Wardrobe focuses on four children who find a magical world in the back of a wardrobe (Image: Disney)
"Then I simply just cut through the back of the wardrobe, and made sure the hole was big enough for her to push her way through it.
"When I started to cut through the wardrobe however, it slowly started to collapse and break so I had to reinforce the backing of it.
"But after that my contraption was complete, and all that was left to do was to design her secret room."
Despite creating interior spaces for a living, Laura claims that this is the first time she has created a literal walk-in wardrobe.
She said: "I've always been a massive Narnia fan, I read the books growing up and watched all of the films, and even read the books to Sylvia.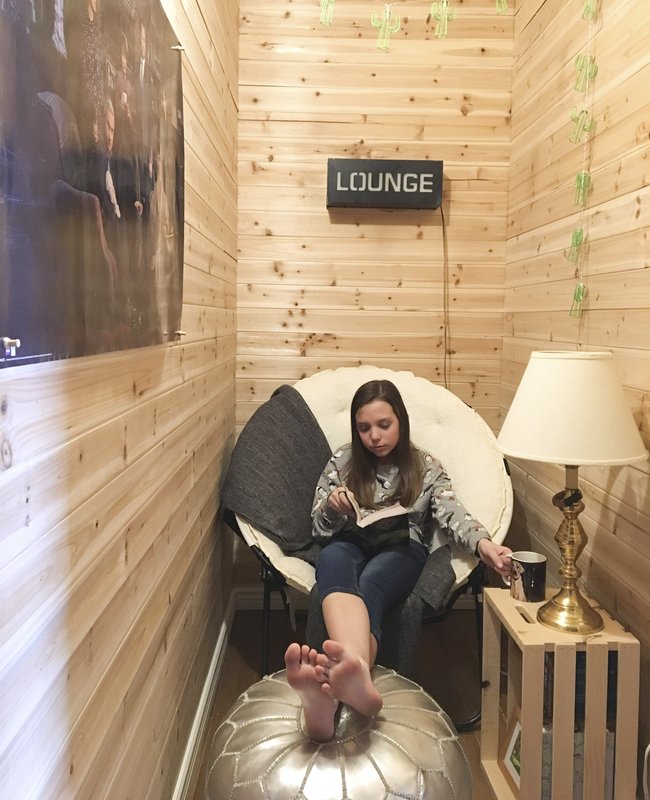 Sylvia relaxes in her secret room, which she has now turned in to her bedroom (Image: Caters)
"But this is the first time I thought of making this wardrobe, despite always being inspired by C. S. Lewis in my work.
"Since we've made the wardrobe everyone has wanted to come and see it, and have a go themselves.
"We've had elderly relatives come round and climb through the wardrobe, and her friends never want to leave our house!
"I'm sure I'll be getting a lot more requests to build a Narnia wardrobe in other people's houses soon."