Serena Williams devastated after missing her daughter's first steps
9 July 2018, 13:42 | Updated: 9 July 2018, 18:10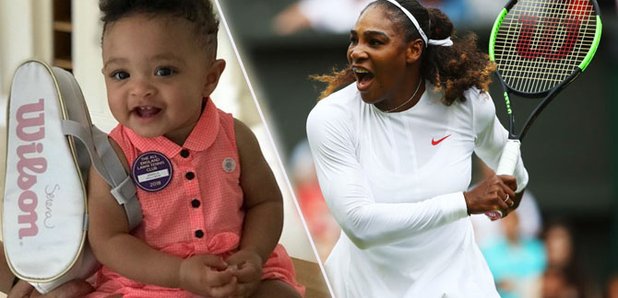 Serena Williams was devastated when she missed an important milestone because she was out training for Wimbledon.
Serena Williams missed her daughter's first steps as she was training for Wimbledon.
Fellow mums rallied around the tennis pro to offer support when she revealed she was left in tears after finding out she had missed Alexis Olympia Ohanian's milestone.
Serena, who is currently competing in Wimbledon, revealed her devastation in a post on Twitter, writing: "She took her first steps. I was training and missed it. I cried."
The likes of Chrissy Teigen tweeted messages of support to Serena, encouraging her to rid herself of any "mum guilt".
She took her first steps... I was training and missed it. I cried.

— Serena Williams (@serenawilliams) July 7, 2018
she is practicing so you can see the real ones.

— christine teigen (@chrissyteigen) July 8, 2018
ESPN sports journalist, Alison Bender, also reached out to Serena, claiming she also missed her daughter's first steps.
She wrote: "Ah Serena. I'm with you there. I'm in Russia at a World Cup. I watched mine take her first steps on a video she'll be proud of you when she goes up (I have to keep telling myself)"
As one of the most successful tennis stars of all time, Serena has opened up in the past of her experience of feeling guilty being a working a mum.
During a pre-Wimbledon news conference last week, Williams told reporters that she shed tears when she stopped breast feeding her daughter.
"I literally sat Olympia in my arms, I talked to her, we prayed about it," she said. "I told her, 'Look, I'm going to stop. Mommy has to do this.' I cried a little bit, not as much as I thought I was."
With 23 Grand Slam wins under her belt, we would say Serena is doing her daughter proud!