Stacey Solomon is addicted to Fortnite... and you might have been on a quest with her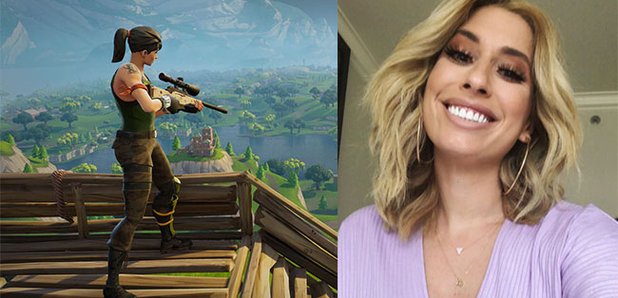 The Loose Women star has become hooked on her kids favourite Xbox game.
If you have a child with an Xbox then the chances are that you've been asked if they are allowed to download the newest game taking the world by storm.
Fortnite is a free to download game which is set in a future Earth where the whole world has been engulfed by a storm. Players must stay within the eye of the storm to stay safe in a 'Battle Royale' style mission.
Stacey Solomon's son Zach apparently begged his mum to download the popular game but Stacey said she would play it first to see if it was suitable and in a hilarious Tweet she posted it sounds like she got hooked...
My eldest: can I download Fortnite?
Me: No.
My eldest: All my friends have it & play & im the ONLY one who can't play.
Me: let me play it and see.
*zach goes to bed*
I'm now 2 hours in, dressed as some kind of Raven, on my way to Tilted Towers with 3 people I don't know

— Stacey Solomon (@StaceySolomon) May 1, 2018
How many parents out there have been guilty of getting slightly too into their kids Xbox or Playstation games?
If you have then you might have been playing alongside Stacey as the game is multiplayer and allows complete strangers to play within the same game.
Stacey certainly isn't alone in her cheeky gaming and many responded to her tweet with similar claims. One Twitter user called @DommyWommy got so addicted to Fortnite she said her son played it once and said "mummy how I already on level 5 when I've not even played it yet?" - oops!
And another shared this hilarious post...
May 1, 2018
Are you guilty of playing your kids games while they're in bed?