Stacey Solomon reveals she took her son to JAIL to teach him a lesson
2 August 2018, 17:28 | Updated: 19 October 2018, 15:41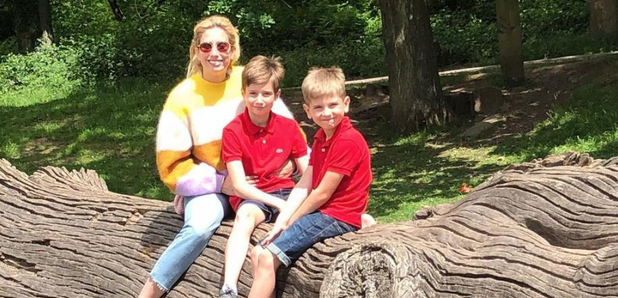 The Loose Women panelist says was forced to take drastic measures to overcome her eldest son's "rebellious" behaviour.
Stacey Solomon took her son to the police station in a bid to stop him going off the rails.
The 29-year-old revealed that she begged police to give her son a dressing down, and even give him a tour of a prison cell to warn him against going off the rails.
The former X Factor star says she took her 10-year-old son Zachary to a police station in a last ditch effort to instil in some discipline, and said she was delighted when they offered help.
She said: "My eldest had a really, really difficult period at one point in his life not too long ago, and I was really struggling to communicate with him."
Stacey, who also has six-year-old-son Leighton, added: "We were arguing a lot, and he was being really, really rebellious. It got to the point where it was upsetting.
"He was having a really tough time – and I was having a tough time reacting to the way he was behaving – so I pulled into our local police station and I took him inside."
"And thank God – because I was at that point when, you know when you're frustrated with your child that you're in tears? Because I just didn't know what to do with him.
"[The police] were incredible,' she continued, before explaining that officers had shown her son the set-up in the station – including the cells – and spoken to him at length."
Stacey claims the experience had a positive impact on her son's behaviour going forward, as she mused: "It really changed my life: I know that it was a waste of police time, but it was the best time ever spent.
"It just changed our life and they were incredible."