Stacey Solomon denies she is too 'thick' to homeschool her sons
7 August 2018, 15:35 | Updated: 19 October 2018, 15:41
Stacey explained that she's not thick - but people have assumed she is for years because of how she speaks.
Stacey Solomon has hit back at cruel claims she is "too thick" too homeschool her two sons.
The 29-year-old spoke about the backlash she has faced since she took Zachary, 10 and Leighton, 6, out of mainstream school to educate them at home.
She previously explained that the boys were thriving under her tutorship, enjoying lessons in "astrophysics, Mandarin, interest rates and technology".
Speaking on yesterday's Loose Women, she hit back at critics who questioned her qualifications and experience.
She said: "There were a few comments after I said I was home schooling the boys about how dumb I am and how dumb they would turn out.
"I already have an insecurity which is people saying that I am really thick because of my accent and my personality.
"All my life, even before X Factor, people have always thought I was stupid and dumb and not smart.
"I have never said I was dumb and that is what people assume I am.
"It did really make me feel bad but I don't know these trolls, they are insignificant and you have to talk yourself out of it."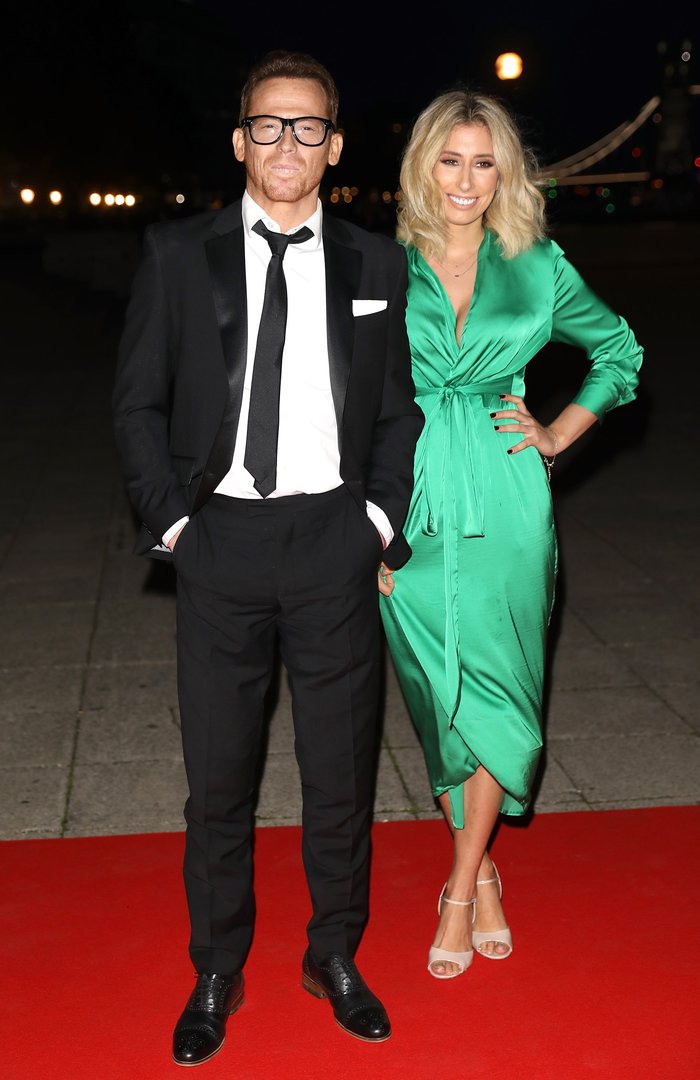 Stacey and her TV presenter partner Joe Swash (Image: Getty)
Stacey - who last week said that she took her son to a police station for a short sharp shock as he was misbehaving - added that her sons are enjoying being taught by her.
She said: "At the moment they are responding to it really well and they are learning a lot more in a much more positive way."
Stacey, who is dating Joe Swash, will also be hoping that the lads match her in brainpower stakes; she proudly told the panel that she had 13 GCSEs.