Staying at home with kids is HARDER than going to work
6 August 2018, 17:25 | Updated: 9 August 2018, 10:44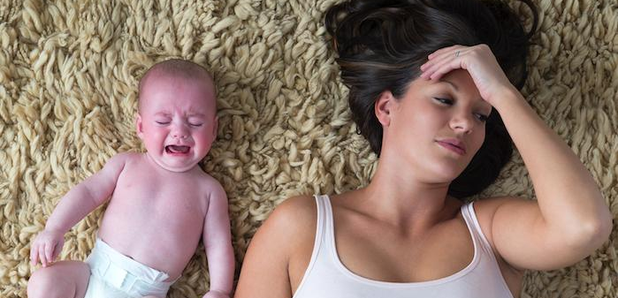 A new survey has revealed that many mums believe staying at home with a baby is harder than a full-time job.
Couples who become parents for the first time believe that staying at home with their tot is actually harder than going to work.
A nationwide survey has revealed that 31 percent of new parents agree with statement, with 55 percent of parents admit that having a baby is 'hard work', regardless of having a strong support network, and 20 percent find it 'really difficult'.
Nearly half (45 percent) of new mums revealed that they could not have managed without the advice of their own mum.
Whilst a quarter of parents state that having a baby is 'a doddle'.

Credit: Getty
The survey, conducted by AVEENO Baby, found that less than half (48 percent) of new parents asked believe that starting a family is a 'perfect experience' and as many as 41 percent found that the important of baby wipes cannot be underestimated.
Rebecca Bennett, AVEENO Baby skin expert explained these findings, and said:"Becoming a parent is an amazing experience, but we understand that entering this new chapter of life can also bring with it a great deal of stress and worry.
"From what you put in your baby's mouth to what you put on their skin, every small decision becomes much bigger and you worry you might not be making the right choice, or are being judged by others.

Credit: Getty
However, no pain no gain right? Because 42 percent of those asked said that you'll feel complete unconditional love for the first time - and let's be honest, that makes it all worthwhile.
WATCH! Dr Alex's parenting fail on Love Island: