Teacher issues 'toilet passes' that let pupils only use loo TWICE a month
10 September 2018, 13:23 | Updated: 10 September 2018, 15:17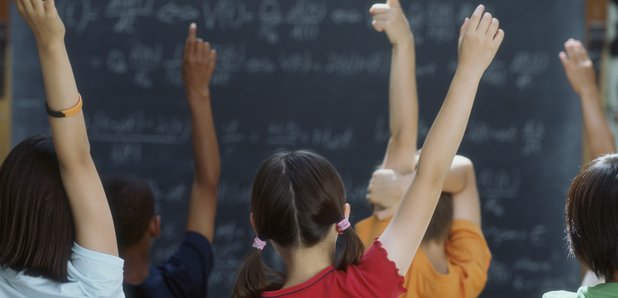 Parents are divided after one teacher issued 'toilet passes' to stop pupils spending a penny during her lessons.
A teacher has gone to extreme lengths to stop her pupils from using the toilet during her lessons - and parents are furious.
The teacher, who is being identified as Ms. White of Aspire Hanley Middle School in Memphis, has come under fire and sparked an internet-wide debate about classroom discipline after a note revealed she was restricting children from using the toilet during lessons.
A picture posted to Twitter by a parent, showed that children in her 8th grade class were being given bi-monthly passes that enabled them to go to the toilet, visit the nurse or get water.
Failure to comply with the teacher's new rules, would see pupils given an automatic detention in addition to "a zero on whatever assignment I decide to walk out on."
Your child comes home and shows you this note her teacher had her sign at school.

What's your reaction? pic.twitter.com/x6hG3HepZJ

— I changed my avi dont freak out (@iJaadee) August 30, 2018
Speaking to Bored Panda about the note, Jaadee said: "I thought it was abhorrent. The issue is much deeper than a teacher with crazy rules. This shows someone with control issues who has no power or authority at home, so they bring what little power they have to the one place where they will have no resistance – the classroom."
The note has since gained over 4.6k likes on Twitter and over 7K comments with the majority being outraged at the divisive discipline method.
As a future teacher, this is horrible and not at all how to manage a classroom. I would be on the phone with the principal immediately and be having a long meeting with this teacher and the principal. She's not allowed to deny a child water, bathroom breaks or access to the nurse

— Tay (@teia_22) August 30, 2018
If a child needs to use the bathroom or see the nurse they better be allowed. If the teacher thinks they are abusing it to get out of class deal with that particular student and the parents.

— Theresa (@Terribnice) August 31, 2018
Okay. My first reaction was to shudder at the grammar—"I have went". No excuse whatsoever for that. As for the rest of it, that borders on cruel and inhumane.

— Noralee C. Potts (@NoraleePotts) August 31, 2018
The school has since spoken out against the teacher's methods, claiming it's "not official policy" and the circumstances of the note were being reviewed.
Update: I called the school and couldn't get an answer on what actions they took against her pic.twitter.com/ZhMrLg268w

— I changed my avi dont freak out (@iJaadee) August 31, 2018