Can you see why teachers branded this packed lunch 'unhealthy'?
19 September 2018, 12:09 | Updated: 19 September 2018, 12:13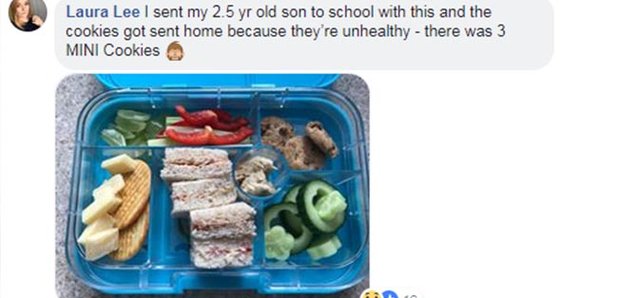 Teachers claimed that this packed lunch was "too unhealthy" for a little boy to eat - and his mum was furious.
Nursery assistants deemed this packed lunch as being 'too unhealthy' for a 2-year-old to eat - but can you tell why?
Bemused mum Laura Lee took to Facebook to share her surprise after her son came home with one of the items in his lunchbox still inside.
A photo of the box revealed that he was sent off with sandwiches, cheese and biscuits, hummus, crudités, cucumber slices and three mini cookies.
She revealed that the assistants at his day care had stopped him from eating the little biscuits.
Laura wrote: "I sent my 2.5 yr old son to school with this and the cookies got sent home because they're unhealthy - there was 3 MINI cookies.
"I thought it was pretty balanced. Evidently not!"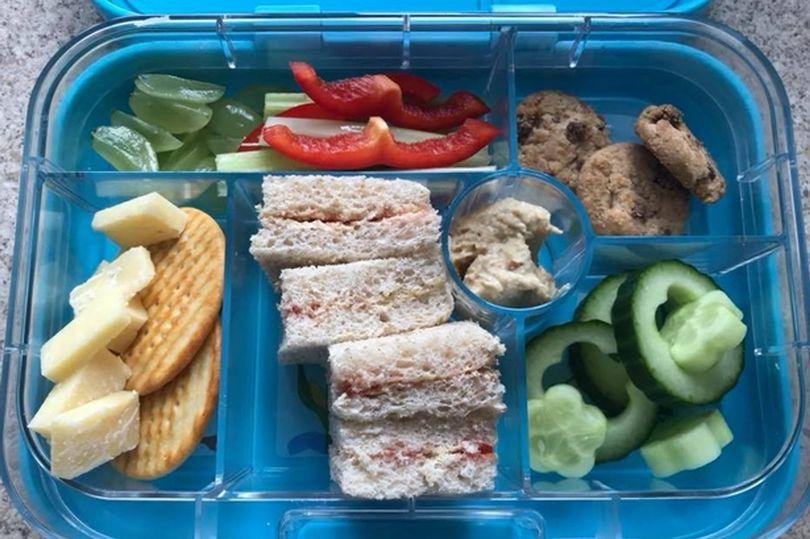 Another commenter, Wayne Sharrocks wrote: "I work in a nursery and believe me, I have seen some terrible packed lunches in the past!
"This looks perfect to me! Some settings are quite militant with the healthy packed lunches, and it sounds like your son's setting is one of those places! Children need a bit of sugar in their diet!
"I've seen children who were quite badly behaved in the afternoons in particular, actually improve in their behaviour after being given something sugary after lunch. You're lunchbox looks perfect to me."