The Best Milestone Toys For Your Child This Christmas
9 November 2017, 16:28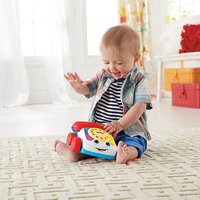 Promoted by Fisher-Price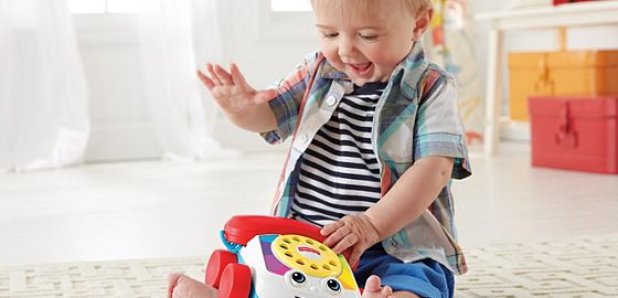 Here are some festive gifts to develop your child's mind, skills and imagination.
It's that time of year again, and if you're looking for toys which will be just right for your child's developmental stage, we've got you covered. These five presents will help develop your child's natural abilities in a fun and playful way, and will also prepare them for the future.
LAUGH & LEARN SMART STAGES TEA SET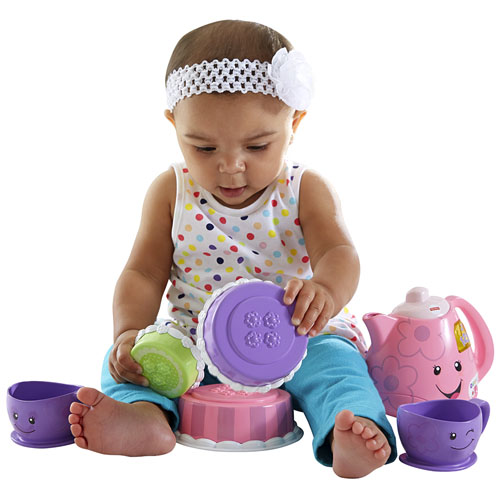 AGE: 6 to 36 MONTHS
Time for a cuppa?

Your little one will love hosting their own tea party with this colourful collection of toys. It includes a pot of tea—with two pretty cups, a sweet cake (three stackable layers), and lots of fun music and sounds.
This is a fantastic toy to help with baby's socialisation. It's all about the fun of pretend play while helping baby learn about sharing, manners, colours, greetings and more. It also stimulates their imagination - you'll love listening in to who's invited to tea!

There are a variety of developmentally appropriate songs, phrases and sounds within three levels of play—just slide the switch, or enter baby's age for automatic level changes.


CHATTER TELEPHONE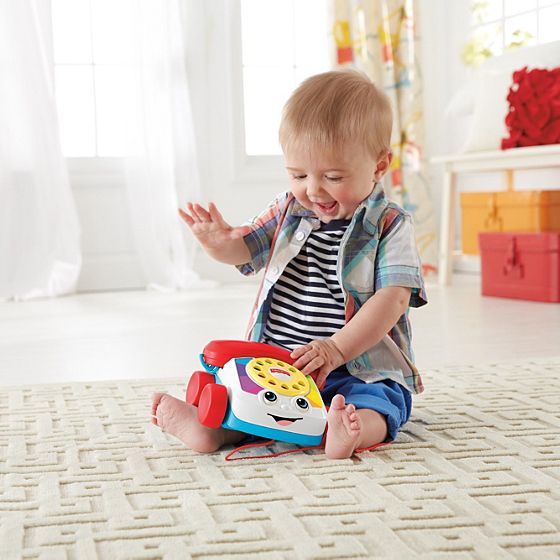 AGE: 12 MONTHS AND UP
This iconic Fisher-Price® toy has been dialling up fun since 1961! Your little chatterbox will have hours of fun with this colourful companion. This toy really does help bring out your child's personality.
Much more fun than mum or dad's smartphone, this toy has a friendly face, spinning dial, fun ringing-phone sounds, and eyes that move up and down as you pull it along.
The Chatter Telephone encourages early role play and also helps with strolling.
LITTLE PEOPLE CARING FOR ANIMALS FARM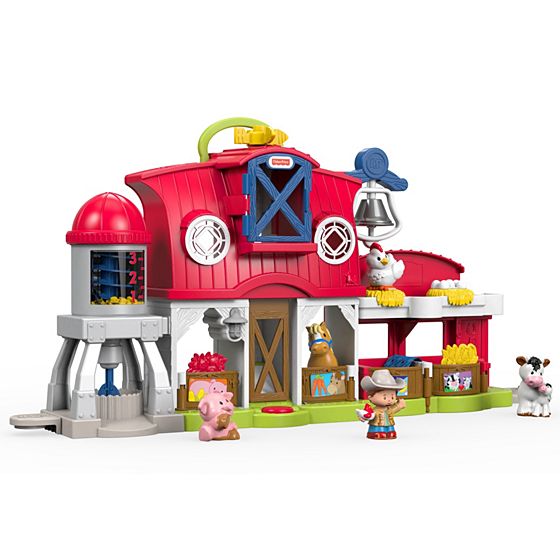 AGE: 1-5 YEARS
Farmer Jed works very hard to care for all his animals on the Little People® Caring for Animals Farm, and he would love some help from your tiny farmer. Your little one will love learning how to take care of all their animal friends, from feeding the chickens to tucking in the horse with a soft blanket, and exploring all the exciting activities on this farm.
This is a wonderful toy to help with emotional development and self-expression. It also helps your child learn about caring for others, stimulates their imagination and helps to grow their love and knowledge of animals.
LAUGH & LEARN SMART STAGES SCOOTER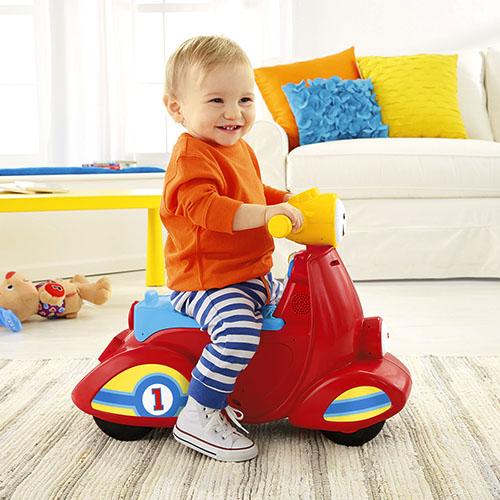 AGE: 12 to 36 MONTHS
Baby is firmly in the driving seat with this sporty little number. Not only does it help with their motor skills, but it also comes
with over 50 sing-along songs, tunes & phrases!
With a

working horn that rewards baby with more songs and sound effects, the scooter provides fun throughout those precious toddler years.
This gift will boost your child's vocabulary as they sing along, and it will also boost their confidence.
MY FIRST THOMAS & FRIENDS ROLLING MELODIES' THOMAS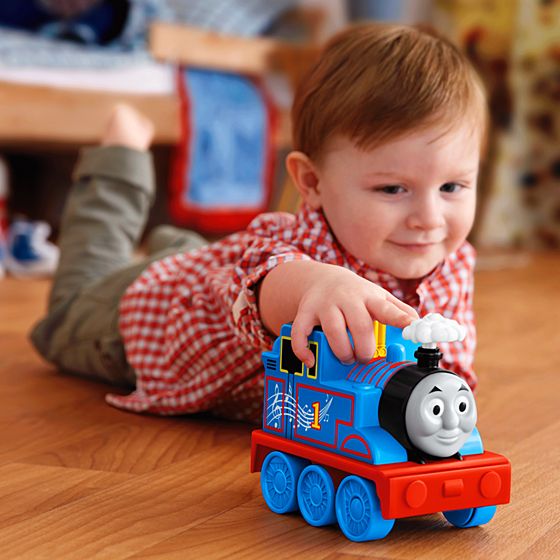 AGE: 18 MONTHS AND UP
This will be the start of a beautiful friendship. Introduce your child to the magic of Thomas & Friends as they j
oin the No. 1 blue engine on a musical adventure.
Featuring multiple activation points, children can touch Thomas' boiler bands, coal bin, whistle, and steam cloud to hear a variety of sounds and musical surprises, including a piano, drums, whistles, and fun phrases. Even better, as they push him along, they'll also hear the Thomas & Friends™ theme song!
This is a brilliantly interactive toy which encourages play between child and parent.
Click here for your chance to win £1000 and a Fisher-Price toy of your choice.