These Festive Baby Names Are Perfect For Christmas Arrivals
22 December 2017, 13:26 | Updated: 7 June 2018, 17:00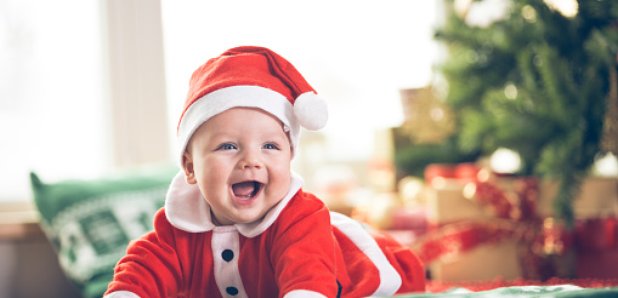 With Christmas only a few days away it's got us thinking about some adorable baby names.
Everyone is filled with Christmas cheer, so it's no surprise that expectant parents have been drawing inspiration from the yuletide season to create unique monikers for their newborns.
Believe it or not, there are some easy ways to incorporate the festivities into the naming process without having to name your baby mince pie or Rudolph.
Turns out, biblical figures or names inspired by some of the plants that grow in winter are topping the popularity list this year with names such as Joseph, Holly and Robyn becoming favourites for parents.
According to a list compiled by Babycentre.com some of the most popular choices for boys and girls are as follows:
Christmas names for boys:
Christian

Christopher

Claus / Klaus

Gabriel

Giftson

Jesus

Joseph

Nicholas / Nick

Night

Noel

North

Prophet

Yule

Christmas names for girls:

Belle

Bethlehem

Candy

Carol

Charity

Christina/Christine

Cookie

December

Gabriella

Gift / Gifty

Glory / Gloria

Holly

Ivy

Joy

Love

Mary

Noelle / Noella

Northelyn

Star

Unisex Baby Nam

Angel

Bell

Blessing / Blessings

Christmas

Israel

Kris

Nazareth

Peace

Spirit

Wish