There Are Definitely Two Types Of Children On The First Day Of School! Which Is Yours?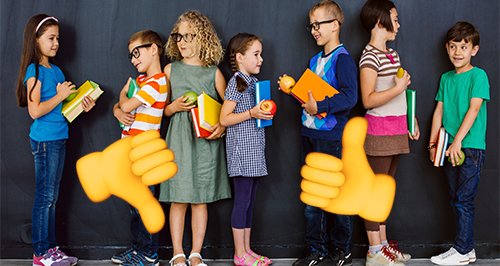 One mums photo of her two kids perfectly sums un the two types of children on the first day back to school!
Going back to school after a long summer off can definitely go one of two ways...
This mum shared a picture of her children on their first day back to school and it definitely sums up the two different types of child that emerge when t's time to head back to the classroom!
There's two types of kids on the first day of school..
Her daughter looks so pleased to be heading back for a new school year, but if you look down in the left her son looks less than impressed!
Which type of child is yours when September comes along?