WATCH! Young Boy Uses Pocket Money to Make Gifts For The Homeless
15 August 2017, 16:16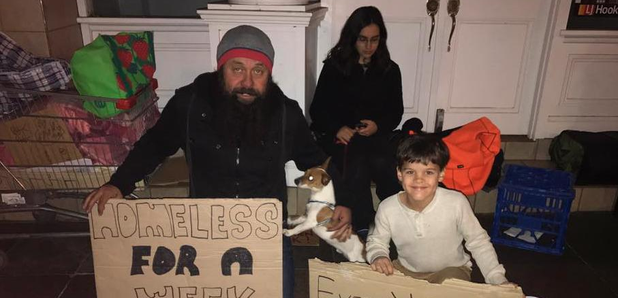 A young boy is making hearts melt with his amazing act of kindness towards the homeless.
The thoughtful 8-year-old has come up with a heartwarming initiative to help those less fortunate after coming across a man living rough on the streets of Toowoomba.
Adrian Young says he felt "very sad" seeing the man slumped on blankets and asked his mum if he could bring him home because he "didn't think it was fair" that he is sleeping rough.
"I felt really sad knowing that there were people sleeping out in the cold," Adrian explained to news.com.au.
Adrian was more than willing to give the man some of his own pocket money but what he really wanted to do was buy him a house to live in.
Touched by the man's heartbreaking story, the determined little boy made it his mission to do as much as he could to help the man and other homeless people sleeping rough.
"I couldn't stop thinking about him and the other homeless people," Adrian said.
Donating all of his money from footy tipping to buy the man some basic necessities, Adrian went one step further and decided to make 50 care packs with warm clothes, toiletries and food.
Along with his mother, Adrian handed out the packs to people at Toowoomba's Base Services, and even made plans to spend his summer holidays volunteering at the centre!
Following the success of the care packs, Adrian and his mum decided to set up a GoFundMe page to try and distribute even more.
How cute?!