When Mum's Away... What Happens When Dad's Left To Look After The Kids!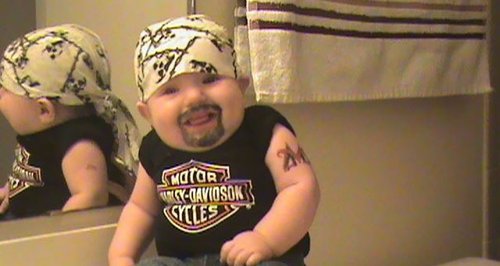 When mum's away it's Dad's turn to play and the kids have so much more fun!
It's a well known fact that leaving the kids with Dad is asking for trouble, as these mischievous photos show!
Whether its dressing the baby up as a biker or giving their baby grow around a table leg so they don't crawl out of sight, Dad's have done it and thanks to the evidence here we know about it too!
Guaranteed you won't be able to look at these photos without cracking up.
One dad noticed how his baby's head looked like a kiwi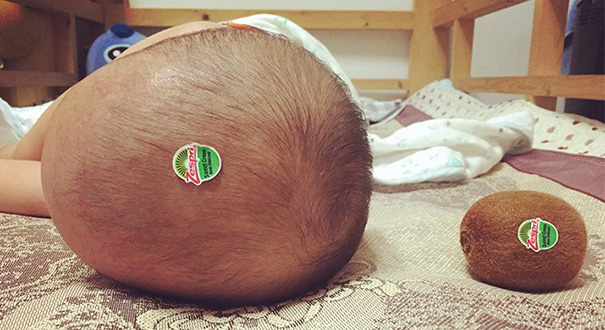 Picture | IMGUR
How one dad chose to spend Father's Day
This is how I've chosen to spend my Father's Day. from funny
When bath time is more than just a wash
View post on imgur.com
Dad's way of stopping them crawling away
Başarmak istediğim şeyler karşısında hayat vs ben pic.twitter.com/L70UFMb1nR

— AY SUS EZİK (@sensusezik) December 20, 2015
When Dad gets to dress his kids up for halloween
My son was Joe Rogan for his first Halloween. from pics
'When I grow up I want ride a motorbike, Mum!'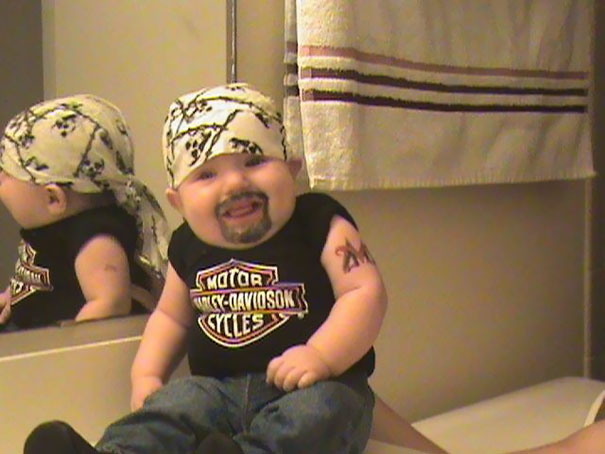 Picture | IMGUR
When Dad's too lazy to actually push the swing
My attempt at babysitting from funny
Because everyone needs a labelling machine
Wife bought a label maker to help get organized with our new daughter. I'm already finding it helpful. from funny
When the baby seems to have aged in your absence
I left my husband alone with the baby for ONE hour and came back to this. from funny
When Dad takes World Book Day too seriously
My husband may have gone too far in dressing our son like an old man for school today from pics
Who says that dada can't multitask?
Asked my husband to watch the baby. from funny
Keep doing what you do dads! But seriously, stay safe...