Mum Blasts £60 Christmas Toy As A RIP-OFF After Revealing What's REALLY Inside
8 November 2017, 11:45 | Updated: 7 June 2018, 17:00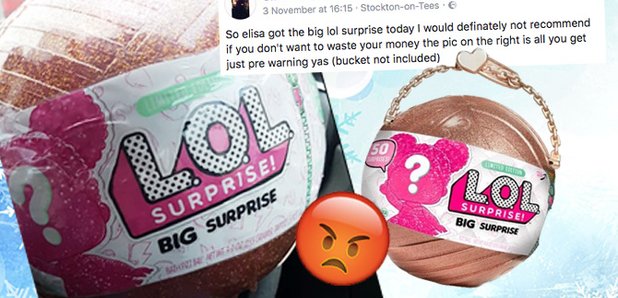 The LOL Surprise was tipped as the must-have item on Christmas wishlists but the contents inside failed to live up to its £59.99 price tag.
One of the hotly-tipped toys for Christmas this year has received backlash from angry parents who claim the pricey toy is a 'rip-off'.
The LOL Big Surprise toy promises children 50 different item which are dispensed from a glittery ball, and includes a collectable doll amongst other trinkets for kids to unwrap throughout the festive season.
However, mother Ciara Umar was left frustrated after forking out £59.99 on the toy for her daughter Elisa, only to be disappointed with what was inside.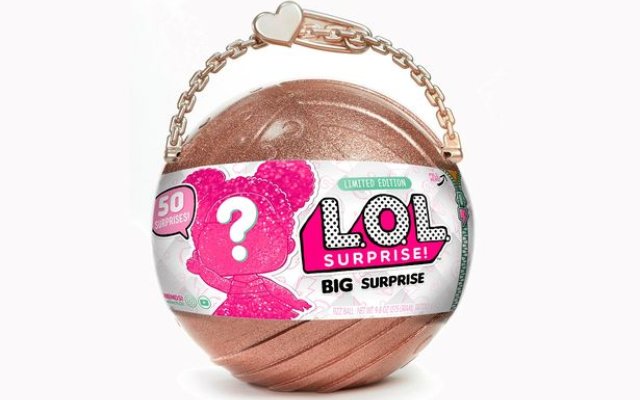 She swiftly took to Facebook to share pictures of the contents, and warn parents off 'wasting' their money on the over-priced toy.
Updating her status with a 'feeling annoyed' tag, she wrote: "So Elisa got the Big LOL Surprise today. I would definitely not recommend if you don't want to waste your money. The pic on the right is all you get just pre warning yas (bucket not included) [sic]."
She shared the post with an image of the 'surprise' toys which included some small plastic dolls and a handful of miniature doll accessories.
"I was mortified when I saw the contents," she later added, "Don't get me wrong, she was over the moon opening them and had five baths with the bath bombs, but then just went back to her iPad. The novelty wore off within 15 minutes."
"She got what was in the picture then there was five more surprises in the bath bombs. It's an absolute waste of money, it's not even a full ball either, it's only half a ball as the back is flat."
The post has since gone viral after being shared more than 7,000 times on Facebook, and many shocked parents flooded the comments section claiming they would be thinking twice before forking out for the toy.
The LOL Surprise has been a runaway success this year, with the product flying off the shelves.
It comes in different sizes and ranges from £5.99 to the £59.99 for the 'Big Surprise'.

More than half a million of the smaller LOL toys have been sold in the UK since it was launched in March, and it is now the nation's best-selling toy.
Will you be buying a LOL Big Surprise this Christmas?