This Is Why You Should Let Your Kids Be Messy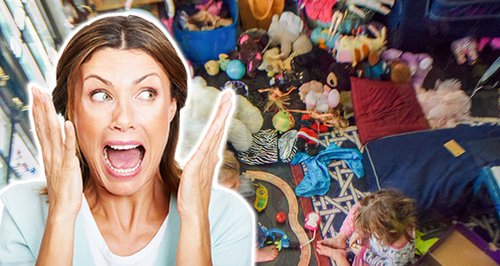 Parenting expert Tim Harford explains how sometimes it's better to let children make their own mess.
There's no point crying over spilt milk. And, to be honest, if it's helping your child's creativity, we should be celebrating it right?
That exactly what what it says in Messy: The Power Of Disorder To Transform Our Lives. Author, Tim Harford, believes that not only is your kid's mess acceptable, it's necessary for creativity.
In his book, Tim says that parents need to pick their battles when it comes to mess, especially when the untidiness is in their space. He explains that tidying bedrooms was a real stickler with his children and the cause of many arguments. That was until he decided to let it go. His children are still expected to help out with chores in shared household spaces but when it comes to their bedrooms, that's their mess to deal with.
He's happy to say that the decision hasn't turned them into filthy people. He said: "They're still doing just fine, but now we're no longer arguing over the mess. It turns out that my attempt to tidy up the mess was just a source of tension."
Tim is also keen to highlight that mess doesn't just mean piles of laundry and lego bricks littering the floor. It can refer to dealing things that are unplanned.
Keeping a schedule can cause children to become demotivated and when they can't stick to their itineraries can make them feel like they've failed.
Most importantly, Tim says, is to let playtime be playtime. Don't structure their downtime, instead et them play with their friends or by themselves, using their imagination.