Woman applies a FULL FACE of makeup to look "glamorous" during labour
4 July 2018, 16:32 | Updated: 4 July 2018, 16:50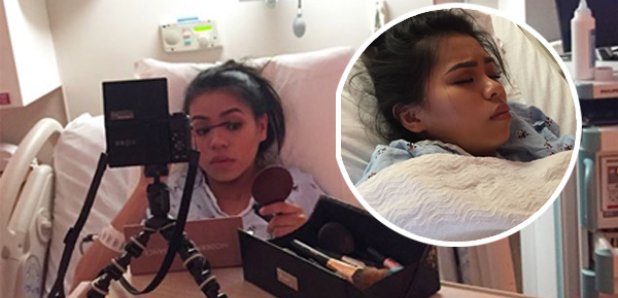 Giving birth to a child is the most cherished moment of any woman's life, so this mum-to-be wanted to look her very best for the occasion.
Beauty blogger Lee Anne Jareell wanted to make sure she was camera ready for her labour and applied a full face of makeup from her hospital bed.
The glamorous mummy-to-be carried an entire make up kit which consisted of twenty makeup brushes as she filmed an hour-long VLOG during labour.
Opting for a full face of foundation, blusher, highlighter, lipstick and the notoriously tricky smokey eye, Lee Ann told The Sun: "I just wanted to look glamorous in the pictures of me giving birth."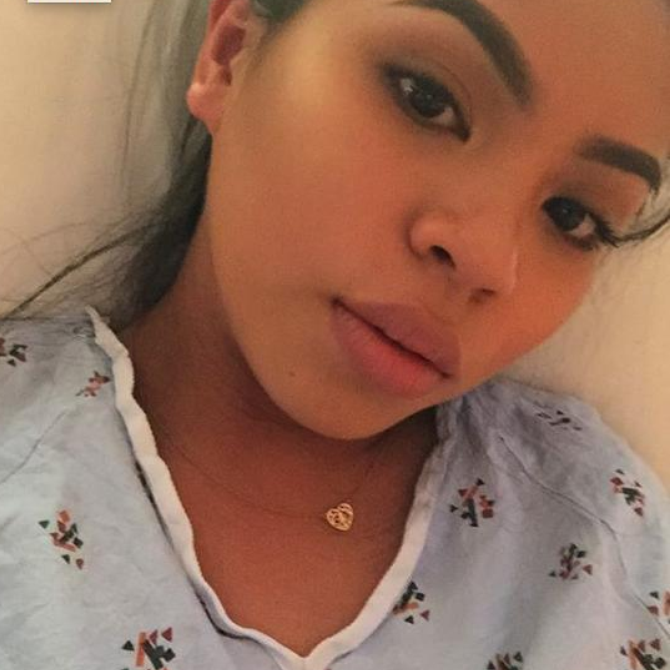 Credit: Lee Ann Jarrell/Instagram
While most mothers are writhing in pain, Lee Ann was expertly applying her face which included countered cheeks and power brows.
Lee Anne has a Youtube channel with over 5,000 followers, and made sure to keep her subscribers up to date with her 4 am beauty regime.
She admitted that she feels "ugly" without her a full face of make up and goes to extreme lengths to keep fresh faced including trying "not to sweat or sometimes even smile."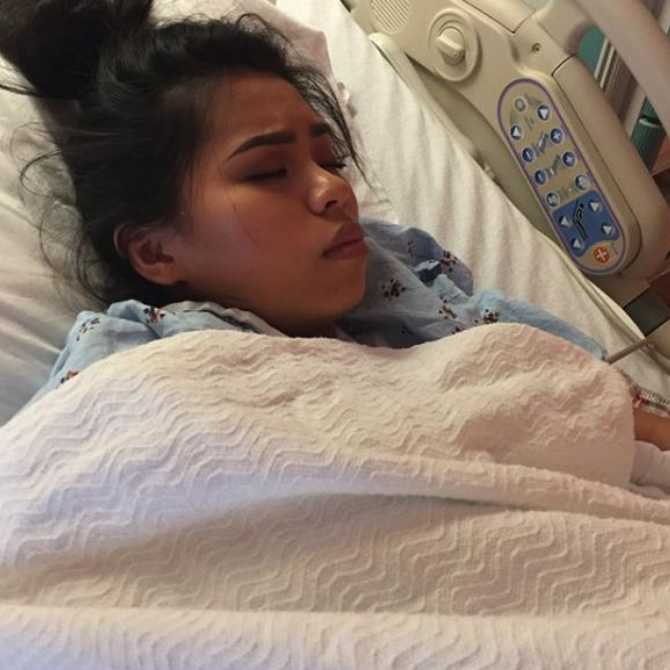 Credit: Lee Ann Jarrell/Instagram
However, it sees like the birth of her sixth-month-old daughter Olivia has given the self-conscious blogger a fresh perspective, but she still defends her decision to glam up for her labour.
"I realised that being a mum was the only thing that mattered to me and once we got home from the hospital, I decided I didn't need to wear so much cover-up all the time time," she explains.
"Birth is a beautiful thing for a woman, the most natural thing in the world, but there is nothing wrong with wanting to look good yourself, wanting to add some sparkle."