People Took To The Web To Share Some Of The WORST Baby Names They've Heard!
3 October 2017, 13:06 | Updated: 7 June 2018, 17:00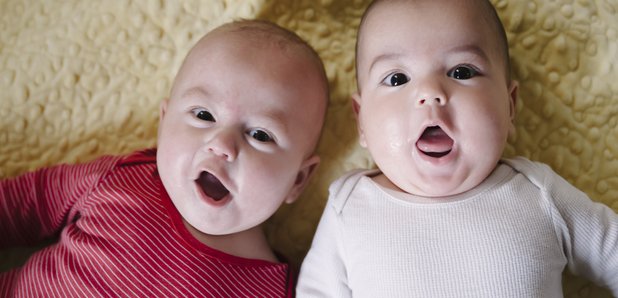 Mumsnet users shared some of the worst baby names they've come across.
If you're a parent you will have definitely heard of Mumsnet, if not it's essentially a Reddit type site for parents chock full of forums for parenting advice, tips and apparently...the worst baby names ever!
Recently a Mumsnet user's encounter at the supermarket inspired her to ask the question "what is the worst baby name you've come across?".
She said "In the super market today and heard a mum shout "beige" to her daughter...no joke! At first I thought I had misheard Paige...but no, definitely beige."
Wow. Beige? But if you think it doesn't get more abstract than that think again...
One Mumsnet user who goes by the username 'Cheeese' said "A mum in my baby yoga group called her son Beowulf" while another said she almost burst out laughing when she heard someone shout "Princess!" in soft play.
She said: "Thank god the woman who shouted it laughed and said she's a childminder and gets embarrassed shouting it herself".
Some also pointed out the rise in the weird and wacky name Khaleesi inspired by the Game of Thrones character.
One commenter said: "Now I do love Game of Thrones but calling a child Khaleesi is just weird IMO. The girl was about a year old toddling around the park and her mum kept going 'look at the camera Khaleesi, come to Mummy Khaleesi' and it made me cringe."
But despite some of the tongue in cheek name choices many Mumsnet users were quick to point out its unfair to poke fun at the name choices of another parent.
After all, if we all had the same ten names the world would be a very boring place indeed!